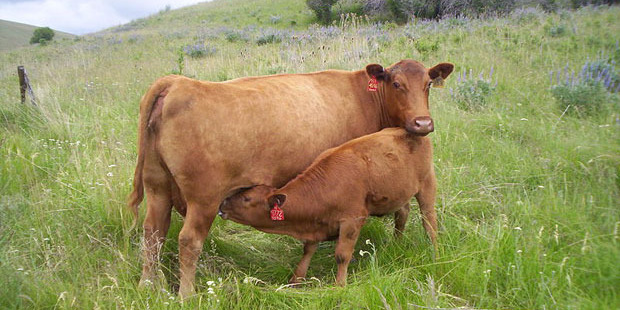 Maximising beef production is the focus of two field days next week.
Beef and Lamb New Zealand is hosting two farming for profit field days at Lees Valley, near Oxford, and Windwhistle, near Hororata, on Tuesday and Wednesday, March 21 and 22, with a focus on beef production.
Facilitator Dr Tom Fraser said speakers would address a range of topics relating to maximising both financial and production performance from breeding and finishing beef cattle.
He said The Point Station, at Windwhistle, had a strong beef enterprise which was unique.
"Trading beef, techno-grazing, dairy beef and bulls for the dairy industry are the main focus points for this property and these will be discussed on the day.
"The Point has developed management systems to maximise animal performance, both financial and production.''
Speakers included Jason Archer, from AbacusBio, David Hazlett, of Hazlett Rural, and AgResearch scientist Mike Cripps.
Mr Archer's talk would include feeding in the final six to eight weeks before slaughter to capture the maximum carcass value, Dr Fraser said.
Mr Cripps will discuss Californian thistle biological control methods.
Beef and Lamb New Zealand's central Canterbury farming for profit field day will be held at The Point, 1568 Leaches Road, Windwhistle, near Hororata, on Wednesday, March 22, from 1.30pm, finishing a barbecue at 5.30pm.
The North Canterbury field day will be held at Rob Stokes' property 3246 Lees Valley Rd, near Oxford, on Tuesday, March 21, from 1.30pm. Registration is not required.