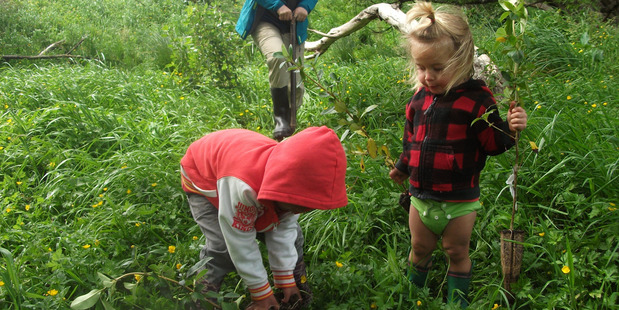 Whanganui's Kaitiaki Farm will open its gates to a curious public on Sunday.
December 10 has been set as a day when dairy farms all over New Zealand welcome the public, in an effort to neutralise negative perceptions about dairy effects on water quality.
It's a campaign backed with advertising and supported by DairyNZ and Fonterra, which has more than 1000 farmer shareholders across South Taranaki, Whanganui, Rangitikei and Ruapehu.
But new Fish and Game chief executive Martin Taylor says it just shows the industry is desperate to restore public support for dairying.
The closest dairy farms for Wanganui Chronicle readers to visit are at Okato and New Plymouth in Taranaki, or Ashhurst and Kimbolton in Manawatu.
Watching this happening, Whanganui farmer and Eco School owner Nelson Lebo saw an opportunity.
He and his wife, Dani, are opening the gate to their 5ha farm for an hour on Sunday too.
Kaitiaki Farm is 4km from Whanganui, on the way to Fordell. Mr Lebo wants to show how, with help from the Horizons Regional Council, he's doing his bit for water quality in the Purua Stream that runs through it.
The 2015 flood did major damage, Mr Lebo said. It caused slips and took out 30m of stream bank.
With help from Horizons he fenced the waterway in August 2016 and over 1700 native trees and plants have been planted beside it since then. He's had the help of three schools and students at his Eco School.
"It's been a massive effort, but now all the properties below us - all the way down to Riverview Four Square - can benefit from cleaner water and moderated flow levels," he said.
The open day will be for an hour on Sunday morning, on steep terrain. Visitors are to park on the side road near 223 No 2 Line and gather at the gate at 10.30 sharp.