Boxing Day downpours dampened the ground but not the spirits of Rerewhakaaitu Rodeo-goers yesterday.
The 53rd Rerewhakaaitu Rodeo was held at the Lake Rerewhakaaitu Domain yesterday with wet weather ensuring a smaller crowd than the estimated 2300 people who attended the event last year.
Ebony Church, daughter of New Zealand rodeo star Clarry Church, said numbers at the annual rodeo were noticeably down from the year before but people were still happy.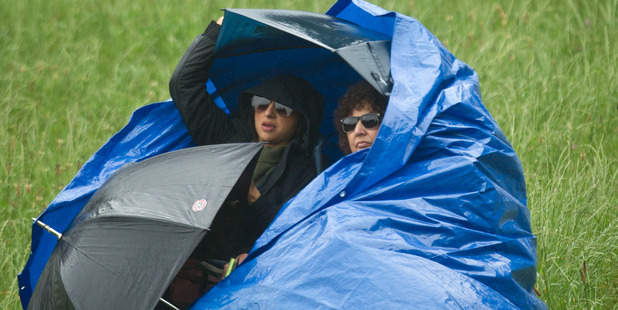 "I'd say the rain definitely put a few people off," Church said. "The Rerewhakaaitu Rodeo is usually pretty packed."
She said the first downpour was about 10 minutes into the first event.
"We've been home once for a change of clothes, we only live round the corner, but hopefully it holds for the rest of the afternoon.
"Everyone still seems to be pretty happy and I don't think too many people left because of the rain."
Rodeo secretary Christine Church said she was happy with the way the day had gone.
"The rain didn't make it too wet underfoot. We haven't had any slips, not man nor animal."
The main event of the day, the Open Bull Ride, was won by Rerewhakaaitu's DJ Church with Mervyn Church Jnr second, Frazer Babbington third and Chad Ormsby fourth. DJ Church collected the $500 purse for his efforts.
Graeme Gannon claimed the Open Saddle Bronc title with Lane Whitelock second and Christopher Raymond third.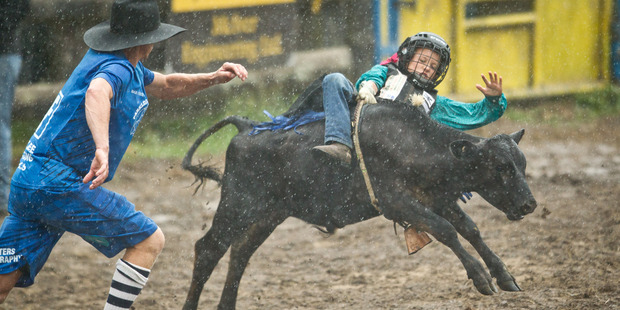 Stacy Atkinson was first in the Open Steer Wrestling with Willy Corbett second, while Tom Scott won the Open Bareback.
The Open Tram Roping event was won by Tama and James Tauariki with Des and Paddy Church second Clarry and Hayden Church third and Gary Hackett and Richard Mathison fourth.
"We were able to get through the full programme despite the weather," Christine Church said.
"Now we're off to the next rodeo."
The next rodeo on the circuit takes place today in Gisborne followed by one in Opotiki tomorrow and the Taupo event on December 29.
Meanwhile a Facebook page called Rerewhakaaitu rodeo – help ban rodeo in NZ, asked people via social media, to not attend the "Rere rodeo".