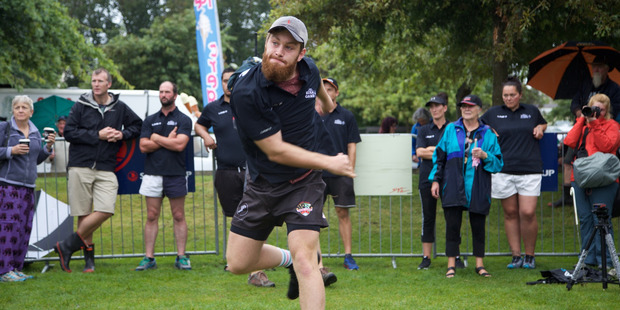 Whanganui born and raised, James Kellow has discovered a knack for gumboot throwing.
Last Saturday at the Hilux New Zealand Rural Games in Palmerston North, the 20 year-old won the men's competition for hurling the gumboot.
His throw of 42.24 metres was good enough to beat the reigning champion and Olympic decathlete Brent Newdick.
Mr Kellow's mother, Adrienne Kellow, cheered for him from the crowd with family and friends.
"I was just relieved he didn't embarass himself by throwing it into the crowd," she said.
The Lincoln University student, up north for the weekend, also competed in the Spillane Cup pre-season rugby tournament the same day.
Mr Kellow discovered his gumboot throwing capabilities two weeks ago at the South Island gumboot championships where he was crowned the winner with a throw of 30.44 metres.