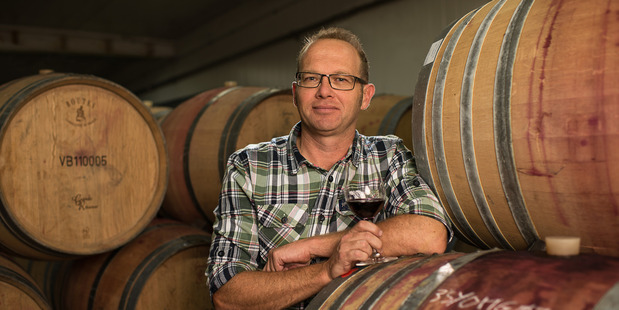 Hawke's Bay's Vidal Estate has been named the country's best performing wine producer for the year by renowned New Zealand wine advisor Raymond Chan.
This week the Hastings winery achieved the Winery of the Year award, recognising the wine producer that submitted the best wines for review through the year.
"The wines from this winery are leaders in the contemporary expressions of Chardonnay, the Bordeaux varieties and Syrah in New Zealand.
"The bottlings of these wines under the flagship 'Legacy' tier are stunning, and they are supported by very strong and high quality in the premium 'Reserve' wines as well as the very respectable 'Estate' wines which offer great value," Mr Chan wrote.
He said "few" wine producers matched the quality and consistency of the varieties across the three ranges as seen at Vidal Estate.
Vidal Estate winemaker Hugh Crichton said achieving the award was a pleasant surprise and elevated the Hastings winery to the league of previous winners including Neudorf Vineyards, Pegasus Bay and Escarpment Vineyard.
"It tops off a phenomenal year of recognition of wine quality for us. Raymond Chan is one of New Zealand's most respected wine writers and he tastes a lot of wines over the year so to get that acknowledgement is pretty awesome for the viticulture and wine making teams.
He said the award was a testament to the quality of wines being produced in Hawke's Bay.
"It highlights for us the quality coming out of Hawke's Bay which is partly human-led but there's also a lot of natural elements that go into wine making; the climate and soils.
"Increasingly around the world there's just really positive feedback of the quality of wines coming from our natural environment so for Raymond to back that up is pretty awesome."