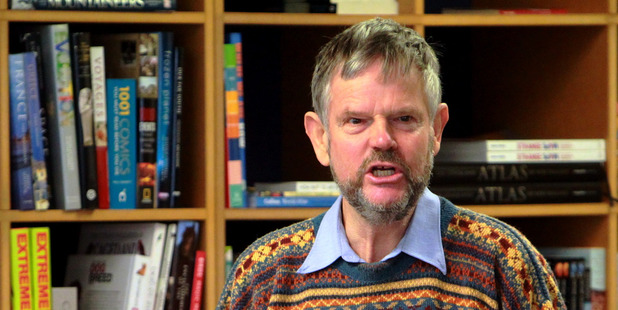 I was pleased to read Ewan McGregor's talking point (HBToday, Nov 27) in which he acknowledged Planet Earth needs more trees and commended the new Government's pledge to accelerate tree plantings.
We know Ewan is sincere in this, because he has been making the case for more trees for many years.
Where I part company with Ewan is the emphasis he places on the environmental downsides of forestry, and his claim that planting native trees is "not economically productive".
Read more: Bill Sutton: Water protection vital in Bay
This ignores at least two proven benefits. Firstly, some native species, such as manuka, that were previously thought of as unproductive weed species, have been shown to be lucrative sources of valuable commercial products, such as manuka honey in this case, on land that previously lay fallow.
Secondly, planting long-lived native trees can result in locking up massive carbon reserves for centuries to come. Not only will this help reduce soil erosion and improve the water quality in our rivers and streams, it will help save New Zealand and Planet Earth from the accelerating environmental destruction already resulting from human-induced global warming.
Ewan says nothing in his column about the environmental damage caused by what he refers to as "current productivity patterns" of farming whose loss, he opines, should be minimised.
Perhaps this silence reflects the 'three monkeys' approach – hear no evil, see no evil, speak no evil – adopted by the National Party and some of its rural supporters in relation to the environmental consequences of intensive farming activities.
It's not as if those consequences aren't public knowledge: who could have missed the aerial photographs of pollution pouring into Hawke's Bay rivers from feedlots a few metres away?
Who could have missed the numerous published reports on accelerated melting of the polar ice caps resulting from greenhouse gases pouring into our atmosphere?
New Zealand may not be causing as much damage as the biggest and wealthiest polluting nations, including most notably the United States and China, but on a per capita basis we contribute more greenhouses gases than either of these countries. China meanwhile is not letting the costs of changing course deter it.
They've become world leaders in working for a more sustainable planet. How can we turn our Kiwi backs and do nothing effective to change course?
It is unfortunate that some of our farmers have been sucked into believing the pollution resulting from intensive farming has no economic costs. Pollution results in huge costs, and this will become very clear to everyone when the existing massive subsidy to New Zealand farming, from our farmers not being required to pay for their polluting activities, begins to be phased out.
Ewan MacGregor asks how landowners will be induced to plant more trees. The most effective mechanism would be for the Government to, first, stop penalising foresters, by artificially reducing, as they have been, the price received for the carbon credits generated by tree planting, and second, end the massive subsidy to farmers referred to above.
These changes cannot and should not be introduced overnight, but the direction of travel must be signalled as soon as possible, including a time-line for completion of, say, 10 years. The investment activities of both foresters and farmers would then start changing immediately.
Returning to matters that I agree with Ewan on, there cannot be a 'one size fits all' approach to accelerated forestry plantings.
The regions of New Zealand contain many different environments and require different kinds of forestry, agriculture and other land uses based on regional and district needs as well as national priorities.
This is where a partnership approach will be needed in which the regional councils, together with the lead forestry and farming organisations, have significant input into the government's policy decisions and legislation.
As Ewan says, the potential benefits from trees are exciting. Let's capture them.
Bill Sutton was Labour MP for the former Hawke's Bay electorate and later served as a Hawke's Bay regional councillor.
Views expressed here are the writer's opinion and not the newspaper's. Email: [email protected]