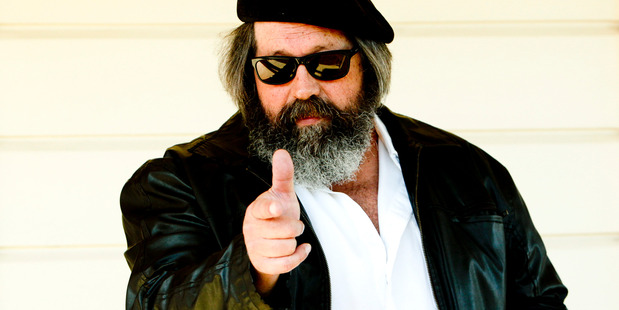 Water is not the only precious resource we seem intent on giving away without public benefit. Land, too, is being bought by foreigners and locked up for their personal fiefdoms, restricting Kiwis from accessing some of the best parts of our own country.
When the laws around managing the seabed and foreshore were revised, much ado was made over acknowledging Maori "ownership" and the imagined restrictions that could result, but little of the fact two-thirds of the coast is in private hands, or that there are dozens of cases of owners preventing public access, even for traditional iwi purposes - even where public access rights are supposedly guaranteed.
And while the new laws may have given Maori a sniff of gaining better access to the coast for food-gathering or ceremonial purposes, in practice very little has changed, with many hapu still battling with recalcitrant landowners and no one in either central or local government making any real effort to assist them.
Similarly there are huge swathes of land, particularly in the South Island high country, where owners (or in many cases, leaseholders) have, for whatever reason, spent decades fighting off the public over rights of access.
With the rush to establish billionaire boltholes now in full swing, and the high country in demand for same, it falls on the Overseas Investment Office to approve purchase and negotiate terms. Which provides opportunity for such access disputes to be properly resolved.
But they aren't being resolved. At least, not properly in the public's favour.
Take the case of the sale of lease for Hunter Valley Station, a sprawling 6468 hectare estate on Lake Hawea adjacent to Lake Wanaka. The OIO has just approved sale to US broadcaster Matt Lauer, but with only two out of seven conditions public rights' groups had pushed for, leaving a 105,000ha land-locked conservation park without formal access.
True, in a case reminiscent of the infamous John Spencer v Auckland City dispute that blocked access to much of the eastern end of Waiheke Island for 12 years, the deal appears to have resolved a long-standing battle over the status of the station's access, Meads Rd.
Leaseholders Taff and Penny Cochrane had insisted the un-gazetted paper road was theirs and blocked it off whenever they felt like it, cutting access to a DoC campground, despite the local council having maintained said road for 50 years.
The road could well have fallen broadly under the same legal judgement of "implied dedication" that defeated Spencer, but Queenstown Lakes District Council failed to pursue the case. So sale to a foreigner provided a fortuitous way to sort it out.
However the OIO did not go further and provide for public access all along the lake shore, so as to enable a legal circuit of Lake Hawea.
Nor did it insist on access to Hawea Conservation Park. Leaving trampers, fishers, cyclists and the like still having to ask the manager's permission - and the Cochranes are believed to be continuing in that role.
The point is that agencies like the OIO exist to guard and promote the public interest. If they are not doing that - or doing it poorly - one can only assume it is because the Government wants to extend favours, and has told them so.
In short, another example of how National cares not one iota for its own citizens if it means making a few bucks in foreign exchange and encouraging more rich folk to flock here because we're "easy going".
Don't you just love being sold down the river? Or a high country lake, in this case.