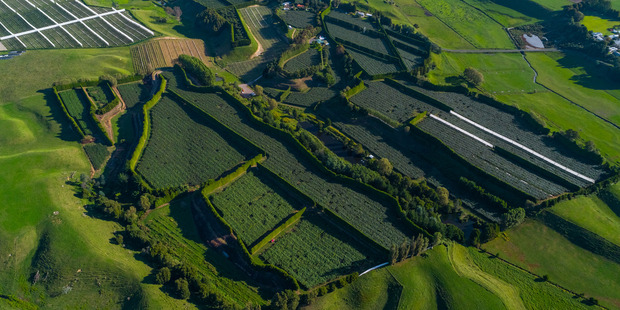 One of the country's largest privately-owned kiwifruit orchards is for sale in the Bay of Plenty.
Comprised of three mid to large blocks of land in Te Puke, the property covers 98 canopy hectares and is expected to produce 1.2 million to 1.3 million trays of SunGold G3 and Hayward kiwifruit varieties with room to increase production.
The sale is being marketed by Bayley's through a tender process. Tenders close on May 3.
The orchard portfolio also includes the option to buy 677,720 Zespri shares - which can only be bought and held by the owners of land producing kiwifruit for the co-operative.
Bayley's managing director Mike Bayley said it was rare to see a portfolio of that size on the market.
"Kiwifruit sector and horticultural investor interest in the early phase of marketing has been unprecedented," he said.
"The sheer scale of this Te Puke portfolio puts the trio of orchards among the biggest commercial kiwifruit operations in New Zealand, and is certainly one of the largest that has ever been taken to market in one portfolio."
The three proprties included significant infrastructure ranging from irrigation and frost protection systems as well as storage buildings and sheds.
The orchard was originally purchased as a 'greenfield' site and had since been fully converted from a sheep and beef farm.
Bayley said potential buyers had the options of either tendering to buy the entire portfolio as a complete entity, or tendering for individual properties in any combinations.
"The economy of scale delivered by purchasing this collection of orchards, which are all in close proximity to each other, allows for any new owner to maintain the corporate approach to crop management and production," he said.
Kiwifruit is New Zealand's largest single horticultural export by both volume and value – easily eclipsing wine and apples.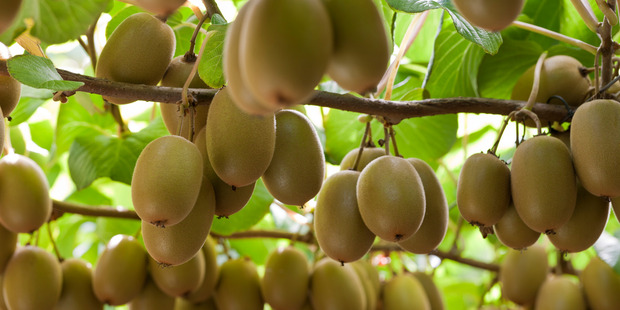 Kiwifruit exports accounted for $1.6 billion in sales for the year ending June 2017, with that figure expected to double by 2025.
The three Te Puke orchards being marketed for sale are all contracted to supply harvested fruit to Zespri International Limited which sells kiwifruit into more than 50 countries.
Bayleys Tauranga horticultural sales specialist Snow Williams said New Zealand's kiwifruit industry had about 2500 commercial growers operating 3000 registered orchards on 12,000ha of land. Of that, 4600ha sustained the SunGold G3 variety.
The Ministry for Primary Industries has forecast that kiwifruit exports will surge in value to $1.8 billion in 2019, largely because of the increasing popularity of SunGold G3 kiwifruit.
The three properties
• Te Matai Orchard - 158.2 ha, approximately 56.4 canopy ha
• Pacific Gold Orchard - 38 ha, approximately 28.05 canopy ha
• Coachman Orchard - 27 ha, approximately 12.71 canopy ha