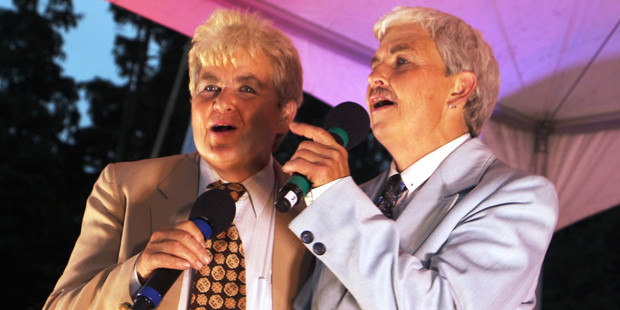 The King Edward Park Rhododendron Dell turned into Stratford's own Happy Valley camping ground on Friday night when New Zealand icons the Topp Twins brought their unique brand of humour and entertainment to the Stratford District Council Summer Nights concert.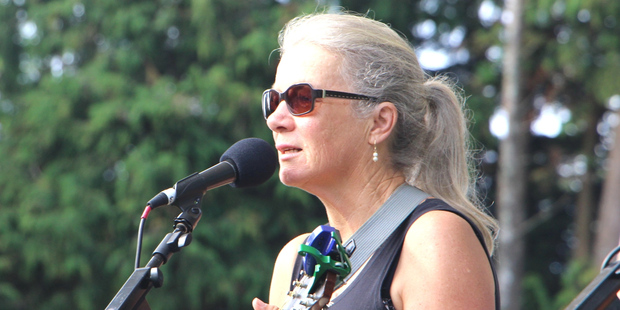 Playing to a crowd of over 2000, Jools and Lynda Topp and their alter egos didn't miss a beat as they sang, danced and made plenty of jokes throughout their performance.
The Topp Twins were the headline act for the concert, which featured young Eltham singer, Shamika Hoeta as the first act for the night.
Shamika, who is 12 years old, was supported on stage by her mother Maree Wheeler, as well as Jocelyn and George Tuahine and Russell Sutherland. Despite her age, Shamika impressed the crowd with her impressive voice and received plenty of applause for her efforts.
The young country and western singer was followed on stage by Rick Coplestone and Janet Muggeridge, who soon had the crowd dancing and singing along to the music.
Rick and Janet also opened for last year's Summer Nights concert, which featured The Warratahs as the headline act.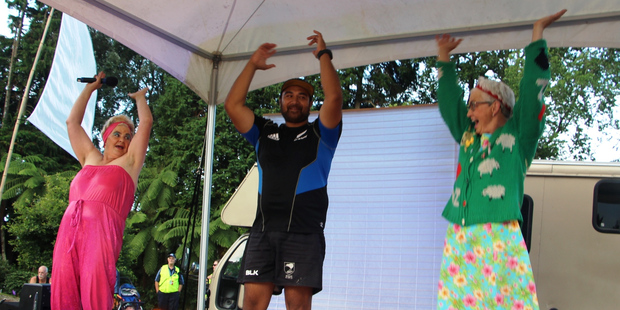 Kate Whareaitu, director of community services for Stratford District Council, says it was the eighth year of the Summer Nights concerts.
"It was another successful Summer Nights concert, and attracted by far the biggest crowd we have ever had at this event." The event received funding from the TSB Community Trust.
While there were plenty of laughs at the concert, there were also some serious notes, as the Topp Twins lived up their reputation of being outspoken activists on causes close to their heart and referred to the #metoo movement as well as talking about cancer and its impact.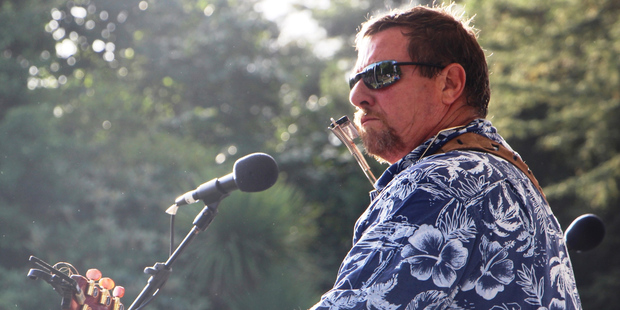 Geraldine Hudson, who had come from New Plymouth for the concert with some friends, said she thought it was a great night out.
"It was nice to see so many families out enjoying the night together. It's not often you can enjoy such great acts for free, most places charge an entry fee. My friend rang me last year when the concert was announced and we straight away made plans to come to Stratford for it.
We both love the Topp Twins and have been to see them in concert a few times. Our other friends here tonight are from Australia originally so this is new to them."