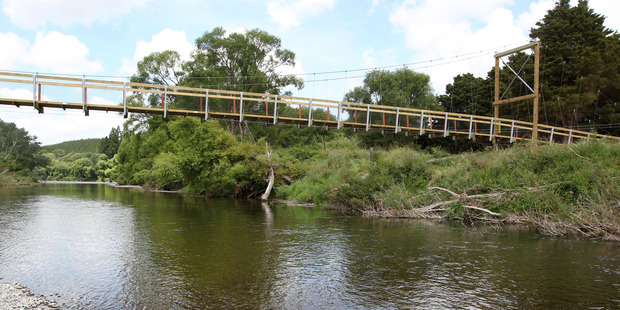 Fish in Hawke's Bay waterways are struggling as the temperatures soar.
Tests show that temperatures in the Tukituki River hit 29C and this is having an effect on fish who prefer to live in water temperatures below 20C.
"This is a really stressful time for fish because the hotter it is the more oxygen they need. At 29C many fish are simply running out of puff and it doesn't take much to tip them over the edge," says Hawke's Bay Regional Council senior hydrology scientist Thomas Wilding.
Residents need to think about where their water is going as well, especially if they're washing the car or house - with most stormwater ending up in a stream, he said.
For most people living on the Heretaunga Plains the stormwater ends up in a stream where the temperature gauge will be in the red this week - the Karamu Stream reached 27C last Thursday, Mr Wilding said.
Meanwhile, anglers need to look after any trout that they catch during the warmer weather, especially if they are planning to release them, says Hawke's Bay Fish and Game manager Mark Venman.
If anglers are releasing a trout, they should keep it in the water and avoid touching it if possible - and release the trout where there is some cooler flowing water, he said.
He says anglers might want to fish early in the day or in the evening when temperatures are slightly cooler, as trout can stop feeding when the water temperatures get above 20C.
- NZN