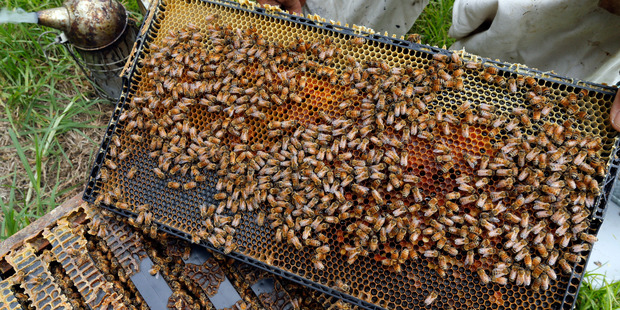 A legal clash between beekeepers and the government over the definition of highly prized manuka honey has been called off.
A case between the NZ Beekeepers Inc and the Ministry for Primary Industries was due to begin in the High Court at Wellington on Tuesday, but, on Monday, MPI decided to change the export requirements for the honey.
From February 5 a designated chemical marker in multifloral manuka honey - known as 2 MAP - was to have risen to 5mg per 1kg to reach an export standard. But, with the court case looming, MPI backtracked and kept the 2 MAP marker at 1mg per 1kg.
There is no change to the 5mg per 1kg marker requirement for monofloral manuka honey, which comes solely from the manuka flower. MPI deputy director-general regulation and assurance Bryan Wilson says newly analysed tests showed identifying multifloral manuka honey was "initially set too conservatively".
"We hope the industry will see this as a signal of MPI's ongoing commitment to a collaborative science programme focused on continuous improvement to the science that supports the definition of manuka honey."
In December, the government decided manuka honey would get the chemical marker definition in order to protect the reputation of the $200-million export industry, which is expected to pass $1 billion in the next 10 years.
MPI developed the definition after there was more manuka honey being sold than could be produced, as regulators from China and the UK demanded a standard to protect fraudulent honey coming into their markets.
It would safeguard the industry from cowboy operators, Minister for Food Safety Damien O'Connor said last month.
"Our trade partners and consumers in many countries want to know they are getting the real deal and this definition will provide them that assurance," he said.
- NZN