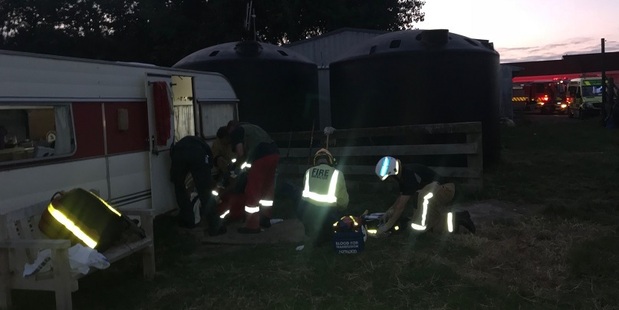 A farmer has had a frightening encounter with his pet bull, which charged him, causing him to flee and severely slash his leg.
The Parakai man lost "a lot of blood" and was only just able to drag himself to a phone to dial 111, his neighbour said.
"He had been calling out for help but no one heard him," neighbour Dennis Shepherd said.
"The first we knew of it was when the fire engine and ambulance turned up."
Shepherd said the man, in his 60s, had fled the charging bull which weighed around 800kg.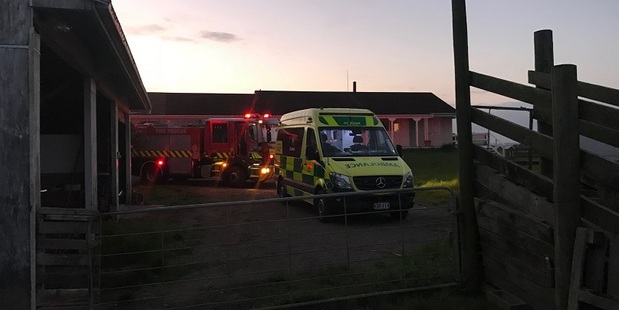 He fell on an old dismantled chicken coop lying on the ground and was severely injured by some corrugated iron.
"He ended up pushed against some corrugated iron by the animal," Shepherd said.
"I'm not a medical person but he had lost a lot of blood."
Shepherd said the bull was a 'semi-pet' which was not usually hostile.
"It's not aggressive but it is big and with an animal that size if they want to play you come off second best.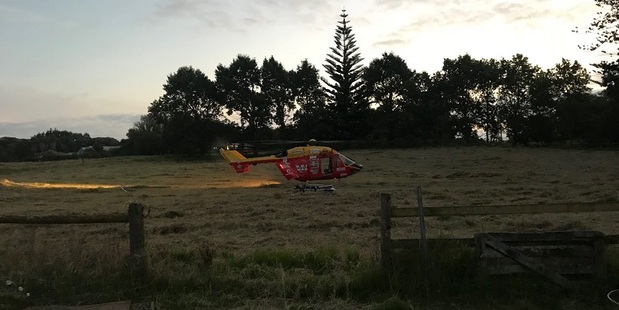 "He might have had some bread or food in his hand that it wanted."
Shepherd said the man, who lives in a caravan on the farm, has cattle and sheep.
He said the man was lucky he was able to drag himself back to the caravan and use his cellphone to call for help.
Shepherd had been in contact with the man who was still recovering in hospital.
The bull was still at the property but Shepherd said he was staying clear of it.
"The animal is fine, I saw it this morning and it was ready to play with anyone."