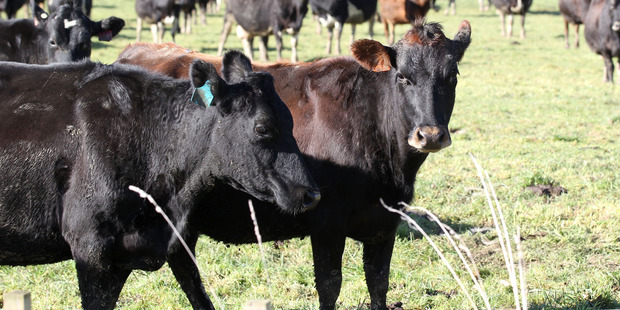 Three lines of work to determine the spread of bacterial cattle disease Mycoplasma bovis will begin to return results next month, Ministry for Primary Industries officials say.
Earlier this week, MPI confirmed three additional properties in Ashburton and Southland had tested positive for the disease, bringing the total number of confirmed properties to 17.
Yesterday, Agriculture and Biosecurity Minister Damien O'Connor said the testing and tracing regime would provide a clearer indication of its spread by the end of February.
That work included a national milk surveillance programme and MPI testing three samples of milk from every dairy farm. That work would start on February 1 and results were expected in February and March.
Animals moved from properties under Restricted Place notices were being traced and investigators had followed up almost 1000 contacts for possible links to infected properties, with 39 under Restricted Place notices.
Genome sequencing was also being undertaken; the tool was used to work out whether the strain of Mycoplasma bovis was the same across all infected farms. It took several months as it involved growing the bacterium from samples.
In a statement, Mr O'Connor said farmers had shared their concerns about the speed of the response to the disease, which was first detected in the Waimate district in July, and how the spread could be contained.
He had ''great sympathy'' for farmers caught in the outbreak. There was a willingness to do "whatever it takes" to eradicate it and that remained the focus, he said.