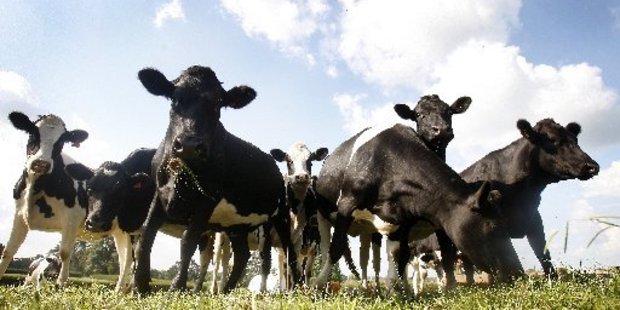 More properties in Southland have been placed under notices of direction and a further one under a restricted place notice as Mycoplasma bovis continues to spread in the South.
The Ministry for Primary Industries confirmed last week that, in addition to the three infected properties in Southland, a further four properties in the region had been placed under notices of direction and further one under a restricted place notice.
The flow-on effects of the outbreak are now also being felt beyond the farm gate, some A&P shows having cancelled their cattle sections.
There are at present 14 known infected properties in Southland, Canterbury and Hawke's Bay.
The latest property confirmed with M. bovis was in Ashburton, and the MPI was still trying to establish a link between it and the other infected properties, MPI response incident controller David Yard said.
"In terms of the Ashburton one, we don't have a known linkage as yet, but we have some 30 trace properties to investigate before we have a clear picture of how the Ashburton farm may have been infected."
The next step in the response to the outbreak was to continue tracing stock movements, he said.
The MPI announced last weekit was extending the M. bovis milk testing already under way in Canterbury, Otago and Southland into a national milk surveillance programme.
The MPI had also established a field headquarters in Invercargill, where about 20 staff were working.
VetSouth vet and director Mark Bryan, who is based in Winton, said his feeling from southern farmers was they were hugely frustrated.
"I've never seen them so angry and upset at what they perceive to be the inactivity of MPI. Over 700 [farmers] came to the meeting [held in Winton before Christmas] (100-plus went to the pub because it was so packed), and were promised 'no let-up' over Christmas and that's not what they saw."
Farmers felt ignored and that the MPI was not taking the situation seriously, he said.
"I think every single farmer I've spoken to within the past four weeks thinks both MPI and the Minister have given up. That then leads to them all saying 'if we give up at the start of a slow-moving disease like this, what about foot and mouth?'"
VetSouth was offering advice to farmers on social media such as YouTube on how they could protect their properties. It recommended farmers "assess their risk" and "appropriate biosecurity". VetSouth also advised farmers to "keep up all pressure on [the Government] and MPI and others to eradicate. We must not allow this new disease to become endemic."
In response to the spread of the outbreak, the Winton, Gore, Otago-Taieri and Southland A&P Shows all cancelled their cattle sections.
The North Otago and Wanaka A&P Shows both confirmed they would hold cattle sections, and leave the decision on whether to show up to exhibitors.
Southern Rural Life