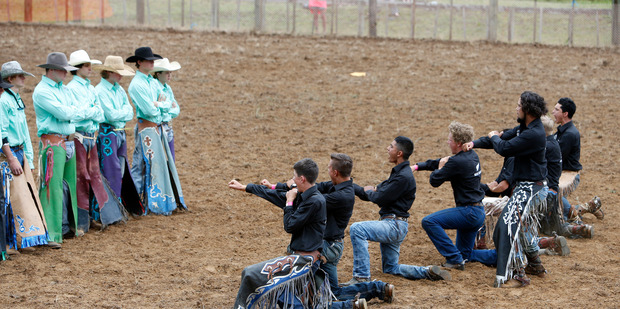 High school cowboys and cowgirls from New Zealand beating their Aussie rivals was the highlight of the first day of the Mid Northern Rodeo, a spokeswoman said.
About 1000 punters were in Maungatapere for the annual rodeo which took place on Saturday and Sunday.
Dianna Bradshaw, New Zealand Rodeo Cowboys Association committee member, said everyone had an "awesome" day but the highlight was when the New Zealand team beat the Aussies in the Transtasman Challenge on Saturday.
"It's a really big sport and popular sport in Australia so usually they beat us.
"It was a huge thing from us."
The Transtasman Challenge team is picked from members of the New Zealand Rodeo Cowboys Association who attend high school.
It involves two legs - one in Queensland in September, then one in January in New Zealand.
This year the first two rounds of the New Zealand leg were held as part of the Mid Northern Rodeo. and the third round will be held at the Wairoa Rodeo on January 20.
Whangarei Boys' High School student and bull rider Lyric Tauariki, 16, and Tegan O'Callaghan from Kaitaia College, a barrel racer who captains the team, were the two Northlanders in the New Zealand team.
Meanwhile, about 40 activists from Direct Animal Action gathered outside the entrance to the event holding large "STOP" signs, calling on the Government to ban rodeo in New Zealand.
"Since only 25 per cent of New Zealanders oppose a ban on rodeo, it's shocking that the other 75 per cent are lassoed into footing the bill for rodeo cruelty.

"We're pleased the Greens have a Private Members Bill that will get rid of the worst aspects of rodeo like calf roping. But we're calling on the Government to take stronger action by banning rodeo full stop," said Direct Animal Action spokesman Apollo Taito.
Ms Bradshaw said they had no issues with the protesters.
"They certainly didn't stop people from coming and watching," she said.