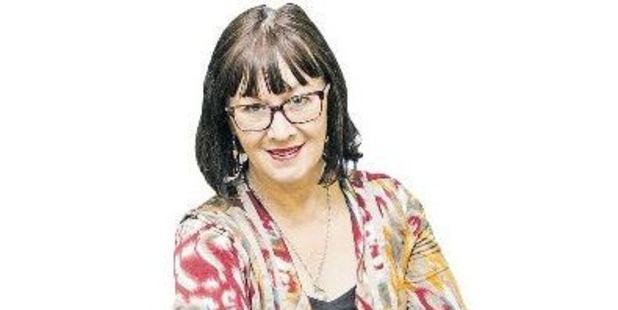 It's that time of year when I need to stay home, pull the curtains and turn off my phone.
I need to stay away from Facebook and the newspapers. I need to go out only when necessary and be very careful not to catch sight of the supermarket notice boards if I venture out for groceries.
It's kitten season.
And they're everywhere.
All across the country SPCAs dread kitten season . . . the annual influx of unwanted kittens caused by owners neglecting to have their pets desexed.
My husband dreads kitten season because he will open Facebook to find I have tagged him in on quite a lot of "free to a good home" advertisements for tiny cats, mostly tabby ones with white front paws (my particular weakness).
He also gets screenshots in his emails, subject line "look . . . isn't he/she cute?"
He's quite good at ignoring them, even when I point out that my birthday is this month, and my bank account monitoring tells me he hasn't bought me anything yet.
This year I have been strong, so far. I have only "liked" a couple of Facebook advertisements for tiny cats, I have ignored the supermarket notice boards and I have not followed the SPCA inspector into the vet surgery as she carried in yet another cage full of abandoned small felines to be checked, wormed and deflea'd (all included in the adoption price, might I add).
I've stayed away from the SPCA page in the newspaper, mostly. And I keep reminding myself of how much I dislike cleaning out dirt boxes.
Sometimes even that isn't enough.
Some years ago my daughter and I were at home minding our own business when we were startled by a resounding thump on our lounge window and looked out to see a small black and white kitten semi-conscious on the veranda.
For whatever reason, it had run into the window and knocked itself senseless. Daughter was quick off the mark, pouncing on the animal and bringing it inside for first aid, but before she could check its airway, breathing or respiration it woke up, hissed at her, sunk its claws in and drew blood.
She hung on to the ungrateful beast while I readied a cage and we flung it in.
There it stayed for several days, swearing at her and trying to tear holes in her every time she fed it or changed its dirt box.
After a week it gave in, was treated to a vet visit and a name and a new home.
The obviously dumped and forlorn creature grew fat and shiny and became part of the furniture. She was sadly missed when she became dearly departed last year.
I think that means we have a vacancy.
More recently, a couple of years back, I had come through the minefield of kitten season largely unscathed, when one morning as I went about my animal-feeding chores something moved really fast in the hay shed.
I got a fright, assumed it was a rodent and said some rude words to the resident hay shed cat (SPCA special - spayed, vaccinated, wormed, deflea'd and microchipped, all included in the adoption price) and accused her of not doing her job properly.
The next day the fast thing was there again, but somewhat slower, allowing me to focus my eyes on what looked to be a tiny black kitten.
It disappeared into the hay bales so I put out some food and water and kept watch. The food was being eaten and every few days I'd catch sight of the minute feline, which declined to hang around and make friends but was getting braver.
It seemed like, while I'd avoided kittens, a kitten had located me. It took a few weeks to entice it into a trap and ship it off to the vet for the full works - bringing it home spayed, vaccinated and treated for vermin. It was released back to the hay shed but must have been very offended by my ministrations as it packed up and left soon after.
Which I really do think means there's a vacancy.
Especially since Stanley the hay shed cat is looking increasingly moth-eaten these days and is often found upside down in the driveway sunning her belly, instead of in the hay bales dealing to rodents. She seems to have gone into retirement, preferring easier prey, like cat biscuits.
She needs an apprentice. Fairly soon too, while she still has the motivation to train one.
I did try, last year, to get her a sidekick. Just the right shade of tabby, friendly, clean, no bad habits.
Stanley hates her.
That's fine - she barely goes outside.
The would-be apprentice shed cat lives in the house, has never sullied her lips with a rodent and expects her food delivered, on a plate, with a pat. Thanks.
Patently not the right cat for the job. Which surely means there's still a vacancy, right?