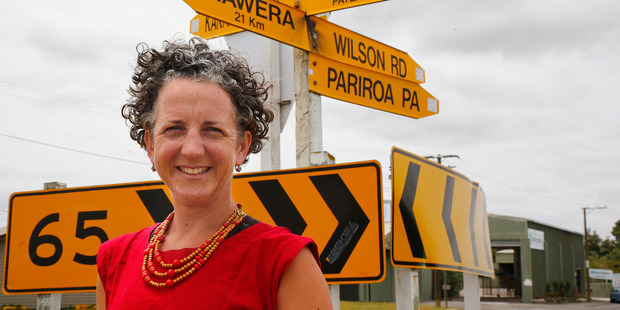 Kakaramea is a blink-and-you-will-miss-it kind of place on State Highway 3 just northwest of Patea.
If you are driving towards Hawera, you will probably notice the Kakaramea Co-op Dairy Company building (now Hooper Engineering) on your left, the Kakaramea Hotel and Kakaramea School on your right.
You might miss the Kakaramea Hall on your left but if you are lucky enough to go inside as we did, you will discover a little town with a lot of history.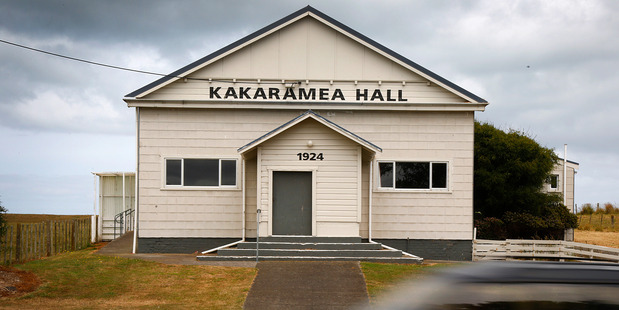 The hall, built in 1924, replaced the original Kakaramea Hall built in 1875 on land gifted to the community by the Williamson brothers.
Our guide is Jacq Dwyer whose family have lived and farmed in Kakaramea for four generations and her cousin still farms the original land.
She is one of several locals who lovingly care for the hall which has recently hosted the town's annual Christmas dinner and the school prizegiving.
"We have two special dinners in the hall each year – the Christmas dinner and we have a mid-winter gathering as well," says Jacq.
"The hall is also quite a popular wedding venue and we have installed a bar to cater for those."
A professional interior designer with a great affection for local history, Jacq has overseen the dismantling of the former men's toilets and the construction of a bar.
"The old tongue and groove from the toilets was used to build the bar," she says.
The era of the building has been lovingly preserved in the renovations and there are photos of Kakaramea's citizens and community events from past decades.
There are photos of the Kakaramea Women's Institute looking very well dressed in the 1960s.
"I still use Mrs Tohill's ginger biscuit recipe sometimes," says Jacq.
One photo which pre-dates the hall is of the early 1900s Kakaramea tug-of-war team who reportedly had a fierce reputation in the region.
Among the group of men with impressively large biceps are George Mitchell and Bill McDiarmid who never returned home from WWI.
"George Mitchell died in battle and before he left Kakaramea, he gifted his land to another farmer because he did not expect to come back," says Jacq.
The men were two of 38 with connections to Kakaramea who went away to WWI, six never returned.
The honour boards in the hall also record the names of 40 local men who fought in WWII. Seven did not return.
The Pakeha history of Kakaramea has strong military roots. It was first settled as a garrison in 1865 by General Duncan Cameron and 150 soldiers during the Taranaki War.
The redoubt was situated where the Kakaramea School house now stands on the elevated land opposite the hall.
By 1866 the township had been surveyed into military grants sections.
Pariroa Pa on Pariroa Rd at Kakaramea was founded in 1894 by Tutange Waionui, who fought alongside Titokowaru in the Taranaki War.
He is believed to have fired the bullet that killed Prussian mercenary Major Gustavus von Tempsky at Te Ngutu o te Manu in 1868.
In 2003, Ngati Ruanui received a government apology and compensation for the loss of lives and land during and after the Taranaki War.
The iwi celebrated 115 years at Pariroa in 2009 – an event attended by Prime Minister John Key and recorded by TVNZ's Waka Huia.
Kakaramea Hotel which first opened in 1875 has recently changed management and new hosts Graeme Halatau and Monique Ross have moved there from Perth.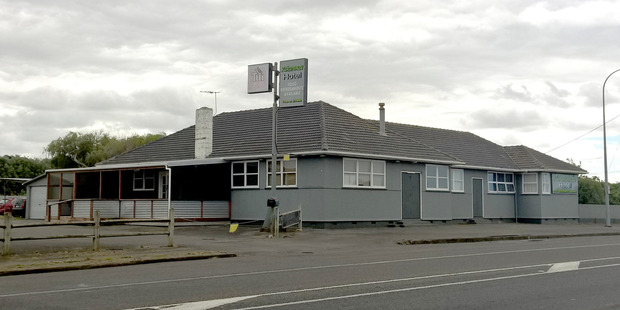 "We saw it online and came to have a look," says Monique.
"We are both originally from Auckland and we wanted to come back to New Zealand but to live somewhere smaller."
Kakaramea School recently bid farewell to long-serving principal Andrew Retallick with a send-off at the prizegiving ceremony in Kakaramea Hall.
He is leaving the primary school which had a roll of 92 in 2017 to work at Lepperton Primary School.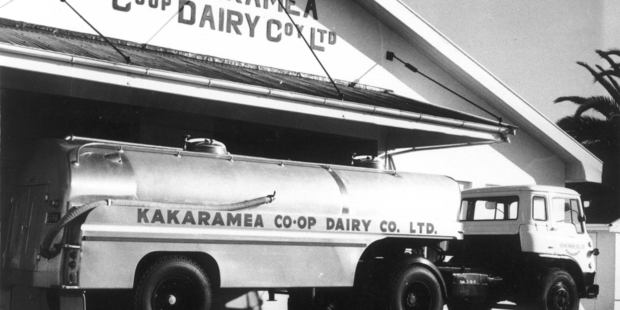 Jacq Dwyer has established a Kakaramea Hall Facebook page which has attracted a lot of posts from past residents sharing photos and memories.
She also has plenty of information about nearby Alton and other South Taranaki townships but those stories will have to wait for another day.