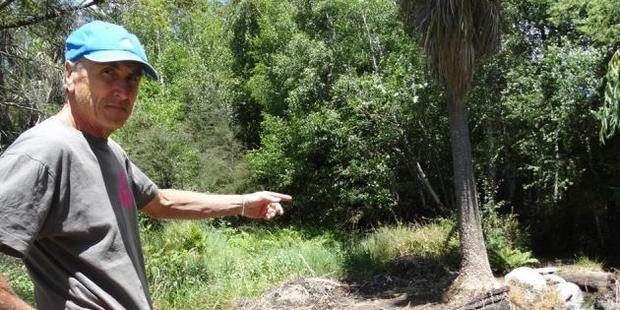 The public will get access through Wanaka's Bullock Creek wetlands earlier than expected due to a major grant from the Central Lakes Trust announced yesterday.
Wanaka Residents Association (WRA) was granted $44,000 towards the construction of a boardwalk through the wetlands in the Central Lakes Trust November and December round of funding.
Wanaka Residents Association president Roger Gardiner said an earlier smaller grant from the Otago Community Trust, together with $25,000 of the WRA's own money and this latest Central Lakes Trust grant meant the cost of the boardwalk was now covered.
He said work on the 340m-long and 1.5m-wide raised boardwalk through the Bullock Creek wetland between Stone St and the Alpha Series subdivision would start next month.
Earlier this year the WRA voted to adopt the further restoration of the Bullock Creek wetlands in association with Fish and Game, the council and the Te Kakano Native Trust as their cornerstone project for the next two years.
In September the WRA voted to change its constitution and become an incorporated society so it could apply for grants.
Mr Gardiner said "we were very lucky'' with the speed at which the charities commission changed the Wanaka Residents Association's status.
He said "it became the catalyst for several individuals to make sizeable donations to WRA because they like what we're doing with the project and that made our case to the Central Lakes so much more compelling.''
Central Lakes Trust grants, programme and policy manager Vicci Lawrence said the WRA application clearly met their funding criteria.
"This grant was about responsible access into the environment, native bush restoration and preservation of the whole wetland and there was also an education component providing information on the history of the hatchery and local and native plants as well as providing a commuter route through a part of town.
Mr Gardiner said the Bullock Creek wetlands was still owned by Fish and Game. Once the boardwalk was completed and safety rails were installed he hoped a preliminary opening ceremony would be held in March.
Mr Gardiner said the project could take as long as 10 years to finish but men and women carrying out Department of Corrections community service sentences at the site most Saturdays this year had accelerated the clearing of weeds and broom on the site and uncovered forgotten Fish and Game infrastructure such as the Punga (adult trout) Pond.
He said there were also plans to install a public drinking fountain and a sculpture "but the boardwalk will get the public coming here''.
Other major Wanaka Central Lakes Trust grant recipients included Wanaka Community House which received $1.4million and the Wanaka Golf Club which received $18,000 towards resealing its car park.