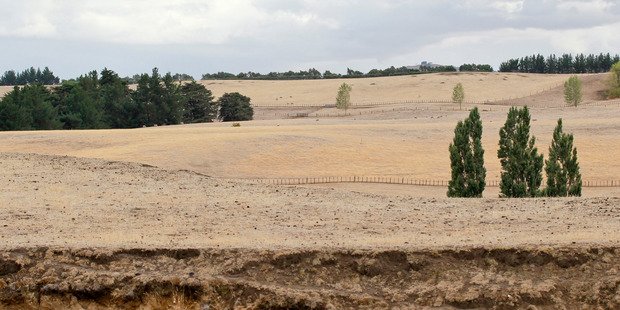 Beef + Lamb New Zealand has launched an online resource for farmers affected by dry conditions.
The resources included a fact sheet outlining strategies to manage and mitigate effects, coping with stress on the farm and advice on feed requirements and animal welfare.
With correct planning and use of tools such as early weaning, body condition scoring and feed budgets, farmers could make the most efficient and effective use of limited feed resources, chief executive Sam McIvor said.
"Scorching temperatures and minimal rainfall over recent weeks is concerning farmers throughout the country as feed quality and quantity falls away and feed crops struggle in the extreme heat.
"While no one can make it rain, there are ... management strategies that farmers can put in place to protect the future performance of their capital breeding stock, so we are encouraging farmers to visit our online resource," he said.
One of the key concerns was the timing of the dry period, which would affect lamb growth.
"Farmers who would normally be able to wean and sell lambs are now looking at options around store lambs," he said.