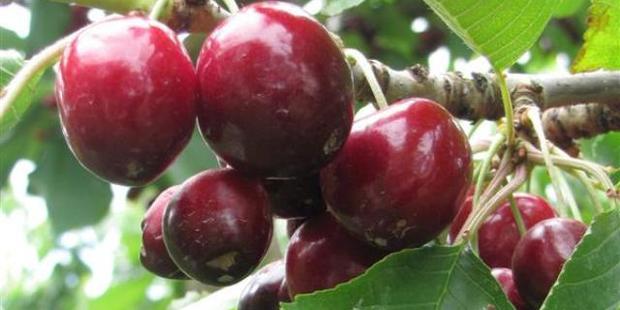 A record early fruit and grape season in Central Otago has led to the declaration of a seasonal labour shortage in the hope there will be enough staff at the peak of the season.
The move was announced by the Ministry of Social Development (MSD) yesterday and is the earliest such a declaration has been made.
It means overseas visitors who already hold visitor permits can get work permits for orchards and vineyards, providing they meet certain criteria.
MSD southern regional commissioner for social development Jason Tibble said there was an "urgent need for labour".
Exceptionally warm weather has led to stonefruit being harvested two to three weeks earlier than usual throughout Central Otago this summer.
On some orchards, certain fruits and varieties have been picked earlier than before. The warm weather has also caused an early season for vineyards, which have had growth brought forward by about two weeks.
Mr Tibble said the seasonal labour shortage declaration — which would last from December 12 to January 20 next year — was a "last-resort measure".
"As always, our first priority is to assist New Zealanders in Central Otago looking for work.
"However, there are simply not enough people to meet employer demand in the peak of their harvesting season.
"We have exhausted all other sources to find enough workers, including referring local unemployed people, and recognised seasonal employer (RSE) workers."
Seasonal Solutions Co-operative Ltd chief executive Helen Axby said about 4200 workers were needed in the horticulture and viticulture industries in Central Otago at the peak of the season, which was generally mid-January.
However, the early season would result in that peak coming before Christmas.
She estimated the same number of workers would be needed at the peak of the season, but said the early grape season had exacerbated the staff situation.
Usually, vineyards and orchards ''shared'' some staff at this time of year, but because both sectors were busy at the same time this year, each needed their own staff.
Orchardists spoken to had mixed situations concerning staff numbers.
Jacksons Orchard manager Mark Jackson, of Cromwell, said their orchard was in a high-profile spot and had so many people looking for work that they referred them on to other areas.
But Teviot Valley orchardist Gary Bennetts supported the declaration and said orchards would need more staff in one to two weeks.
It was vital to make the declaration before it was actually needed, as it could take one to two weeks for the declaration to be noticed by travellers nationally and have them on site in Central Otago with work permits.