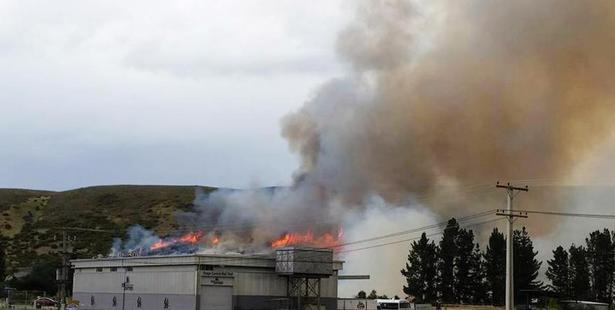 A loose wheel sparked a large scrub fire near Clyde yesterday, Fire and Emergency New Zealand says.
Early investigations showed a wheel broke free from a southbound trailer on State Highway 8. The fire began because the wheel was hot, Fenz rural fire investigator Mark Hutton said.
Helicopters were called to help put out the fire, which scorched a field near the Clyde cemetery yesterday evening.
Fenz southern communications manager Andrew Norris said the fire service was called to the scene at 5pm.
Two helicopters, fire engines and a command unit from Alexandra, a fire engine and a support unit from Clyde and a fire tanker from Tarras attended.
Mr Norris said the fire was about 400m by 200m in size.
A police statement said the fire was next to the intersection of SH8 and Springvale Rd and smoke was affecting motorists at times.
Police were controlling traffic along State Highway 8 but the road was not closed. A police spokesman said the fire was under control last night.
Smoke could be seen from Alexandra.
This was the third scrub fire firefighters had attended in the Alexandra-Clyde area since November.