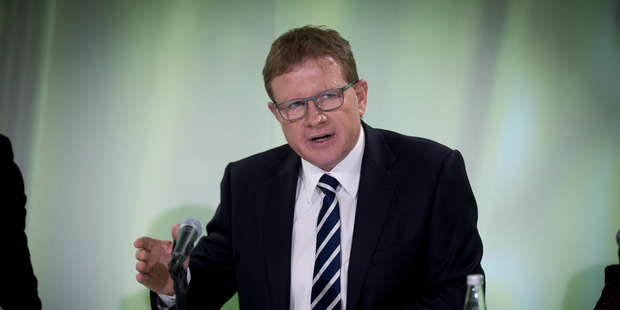 It has been a bad week at the office for dairy giant Fonterra with today's announcement of a 35 cent drop in the forecast milk price following on from last week's $183 million payout to Danone.
Fonterra Chairman John Wilson told The Country's Jamie Mackay "it hasn't been the best week for our farmers," although demand for dairy products is still good around the world.
Fonterra has cut its farmgate milk price to $6.40/kg of milksolids from its previous forecast of $6.75/kg. When this is coupled with the reduced dividend off the back of last week's Danone payout, it adds up to 45 cents off farmers' pay cheques at this stage.
Wilson admits it's not great timing with Christmas just around the corner but he says it's important to forecast accurately and Fonterra has upped the advance rate payment by 10 cents which is a "small Christmas present" for its farmers.
Also in today's interview John Wilson talks about the dry weather and how it is affecting milk volumes.
Listen below: