Chris Pemberton is starting the clean up after a devastating flash flood on his farm over the weekend.
Listen below:

The Millers Flat farmer spoke to The Country Early Edition's Andy Thompson saying his workshop was flooded and the rushing water also took his tractor into the creek.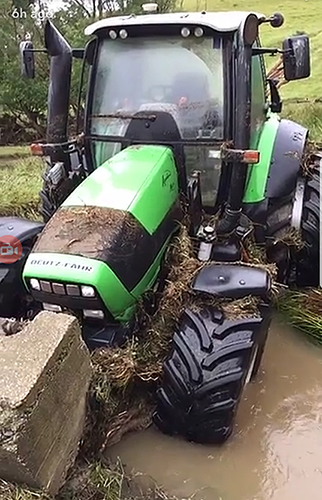 Pemberton recorded the carnage in a memorable Snapchat video (above) and says everything happened so quickly he was unable to retrieve his tractor before it was submerged. He is unsure if it is written off yet.
The creek has flooded before but nothing like this says Chris who has damage up the top of his farm with fences destroyed and fodder beet paddocks stripped.
"This was just a mega-one really - it was just a freak occurrence."