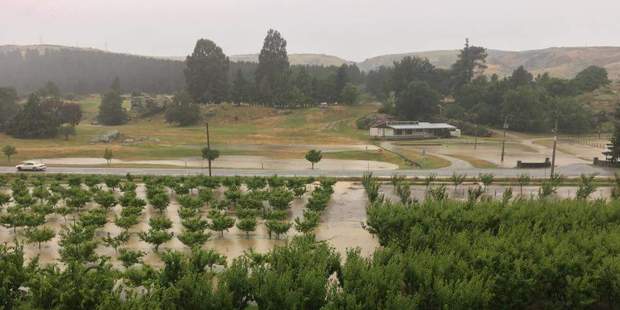 Roxburgh cherry and stonefruit grower Chris Toms says his property missed the worst of the flash flooding this weekend but some of his farming mates were not so lucky.
Toms says his orchard got 18ml during the rain period whereas a friend a kilometre down the road was battered with 60ml along with the township of Roxburgh.
Watch: Flash floods at Millers Flat farm
Roxburgh, Ettrick and Millers Flat are known for orchards but Toms reports "the orchardists seem to have got away with it reasonably ok" as the heavy rain doesn't do as much damage to fruit as a hail storm.
Listen below:

However farms have had roads washed out and equipment damaged in the deluge which has also gone right through the local school.
"The poor people of Roxburgh, they've had a hiding."
See more photos here: Flash flood devastation in Central Otago