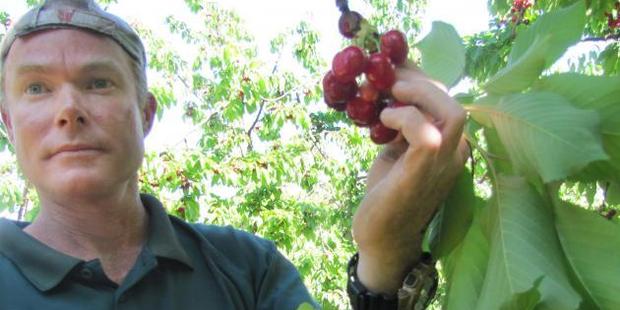 The first fruit is coming off the trees, and it is looking like a good crop.
Yesterday was the first day of picking the early cherry variety Earlise at Jackson Orchard in Cromwell and there were "good amounts'' of fruit on the trees, Jackson Orchard manager and family part-owner Mark Jackson said.
Jackson Orchard was usually the first orchard in Central Otago to start picking cherries, and the early varieties were "looking good'', Mr Jackson said.
He said a slightly warmer spring had brought picking forward about a week from last year.
Last year, the first cherries at Jackson Orchard were picked on November 22, and the earliest they had ever been picked there was November 13.
Mr Jackson said new plantings and replacement trees were adding to the cherry crop in Central Otago every year and orchardists were hoping for a bumper crop.
Last summer, New Zealand exported 3346 tonnes of cherries, slightly down on the previous summer's record of 3400 tonnes, worth $68 million.
Central Otago produces 90% of the country's export cherries.
Picking of early cherry varieties in the Clyde-Earnscleugh and Teviot Valley areas is expected to begin next week.