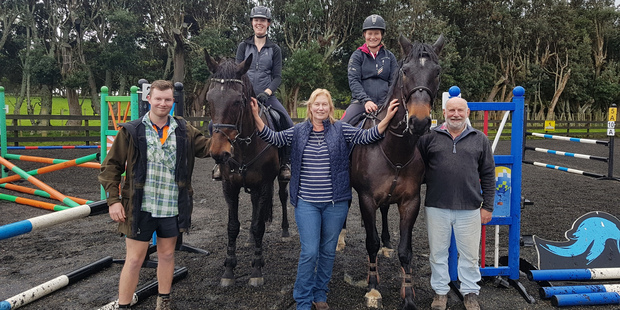 Local equestrian business Tack Up is enjoying a new lease of life after being taken over by a friendly, community-minded family with a big vision and new direction for the place.
Featuring a retail store and huge arena facilities, Tack Up is now a hub that brings together equestrian expertise, resources and services for the local community, in an approachable and accessible way.
Mike and Julie Riepen have purchased the business, on Vista Road, just south of Levin, and run it along with their children Stephanie Scott, and Paula and Brendan Riepen.
Stephanie and Paula both come from eventing and showjumping backgrounds having grown up with horses, and attending local pony clubs. Paula spent five years as head groom for Vicky Wilson, the renowned showjumper and Kaimanawa horse trainer.
The retail store stocks a wide range of quality clothing, tack and equipment. "Cover repair extraordinaire" Jill Russell has also joined the team, repairing covers and other tack.
Mike and Brendan are often to be found outside, keeping the property in tip top condition or taking care of any maintenance jobs. Together, the family is a team of many talents and skills that are making Tack Up into one of the best equestrian centres around.
The Tack Up arena can accommodate individual riders, as well as groups and clubs.
Jumps can be placed or removed completely according to the needs of the riders, or groups.
The facilities were recently used for a series of clinics run by Irish international showjumper Sean Cubitt.
The family is also looking into starting up holiday programmes for children.
With such a wide range of options and a friendly, community focus, Tack Up is moving forward with a winning combination of progressive thinking and expertise, which will surely see it cement its place as the region's premier equestrian destination.