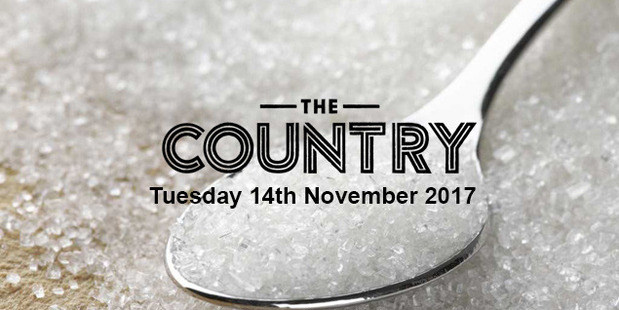 It's the whole show in one go! Today The Country is all about World Diabetes Day so Jamie Mackay is playing songs with a sweet theme.
On with the show:
Jimmy Murray:
One year on from the devastating Kaikoura earthquake we head half an hour up the road to Clarence to catch up with a farmer who was "right in the guts of it".
Steve Maharey:
Is a former Vice Chancellor of Massey University and Labour Cabinet Minister who comments on TPP and animal-free proteins.
Mike Petersen:
We find New Zealand's Special Trade Envoy in London where negotiations are in the works for an FTA with the UK and EU.
Jane Smith and Nadine Porter:
Today's panel ponders the lack of television coverage for the Young Farmer Grand Final and the threat, or otherwise, of alternative proteins to New Zealand farmers.
Jim Hopkins:
Is a rural raconteur who comments on World Diabetes Day, A2 milk and whether smart sheep can recognise, let alone find, Winston.
Listen below: