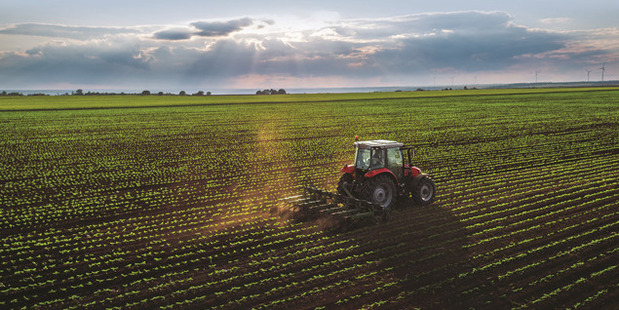 The strongest population growth in 42 years for New Zealand has bought some welcome economic growth, but also stands to bring challenges for primary producers in coming years as the country grapples with housing shortages and the need for more land to meet that growing demand.
Statistics NZ data highlights just how much of that growth is occurring in areas that also account for some of the country's most valuable, productive farm and horticultural land, now increasingly feeling the pressure with urban housing creep.
To June 2016 New Zealand experienced 2.1% population growth with 97,000 additional people, of whom 70,000 were migrants now calling Aotearoa home.
That was up on 86,000 new people the year before and marked 2016 as the country's strongest population growth year since 1974.
But it was Auckland, Bay of Plenty and Waikato that claim above average growth rates, with Auckland surging ahead at 2.8%, Waikato at 2.3% along with Canterbury, and Bay of Plenty 2.2%.
That growth has valuable soils around Pukekohe under threat from housing development, and prompted the industry to issue a warning to government earlier this year about the loss of the city's food basket.
While 2000ha of the land has been protected under Auckland's Unitary Plan, Horticulture New Zealand is calling for another 6000ha to be protected, given the high proportion of unique high value vegetable production soil in the district.
Horticulture NZ chief executive Mike Chapman has questioned whether New Zealand wants to lose a level of food security with the land's loss to houses, and becoming reliant upon more imported products.
Rezoning of land from rural to "country style living" has had growers see values triple in some cases, threatening the economics of cropping on it. Meantime those growers also face the prospect of Pukekohe's population doubling over the next 30 years.
Bayleys national country manager Duncan Ross says the surge in demand for land and its impact upon land values is proving a double-edged sword for growers in the region.

"They face the reality of having properties that have leapt in value by no small amount, effectively making them 'wealthier'. But that in turn makes the economics of continuing to grow on that more valuable land challenging."
The pressure on local Auckland land has seen some large horticultural operations expand into "non-traditional" horticultural areas like the Waikato.
Here the value of what would once have been seen as expensive dairy land now pales against the values further north, and some dairy units have gone under the plough been irrigated and developed to grow broad-acre vegetable crops, like potatoes.
However, as they move south, growers are also facing the pinch on their options as that region formulates its Plan Change 1, or "Healthy Rivers" plan which has far reaching implications for the sector's ability to expand in the region.
"Like many regions, the plan will limit the ability of growers to change from a property's present land use to a new one, requiring resource consent and being able to show the nitrogen losses from that land use will be lower, which is hard to achieve."
Mike Chapman of Horticulture NZ said losing the land area poses a real threat to the many seasonal and permanent jobs the industry generates, which at present accounts for 60,000 positions.
"We support the Healthy Rivers plan and along with vegetable growers have been active in making submissions, working with iwi and the Waikato Regional Council," he says.
However he has urged for greater debate about the need to maintain a healthy supply of fresh vegetables at reasonable cost to New Zealanders as the restrictions and supply pressures grow.