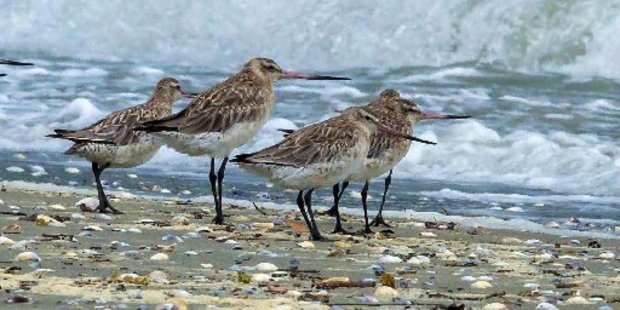 Come and welcome back the migratory birds which spend the summer in the internationally recognised Manawatu Estuary.
Learn about their journey and this unique environment at Foxton Beach from Dr Phil Battley, Massey University ecologist, together with shared knowledge and experiences from members of the Manawatu Estuary Trust and Department of Conservation.
The estuary has had Ramsar status for 11 years and plays host to birds which migrate from the Arctic, such as the godwits, as well as birds from the South Island, and is home to a number of threatened species including the native wrybill.
Viewing and photographic opportunities make this an exciting opportunity for people of all ages to enjoy.
There is also New Toyota Kiwi Guardian medal information and activities on-site for the kids. You might just catch a glimpse of a very special flock of birds made by Foxton Beach School too.
Conservation Week - waders: Saturday October 21, Manawatu Estuary, Hartley St, Foxton Beach, Foxton Beach, 11am-12pm. Admission free.