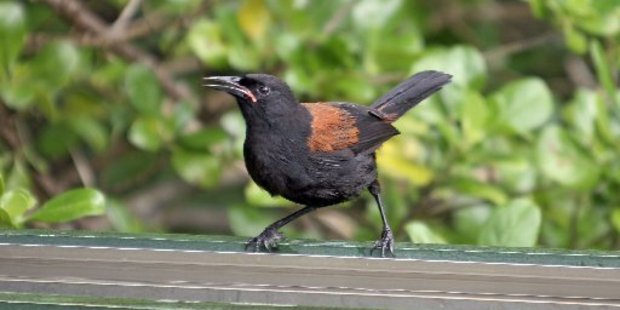 The battle for the title of Bird of the Year 2017 is well and truly on, with revelations last week that someone had tried to boost the chances of the white-faced heron by fraudulently lodging 112 votes.
The same issue was reported last year, with Forest & Bird saying last week that the computer technology used made it all but impossible to cheat.
Voting (at www.birdoftheyear.org.nz) closes at 5pm on Monday October 23, strictly one computer one vote.
Campaign co-ordinator Kimberley Collins said there was a serious side to the competition in terms of raising public awareness of the fact that many native birds were in real trouble.
"Their habitats are being destroyed and introduced mammalian predators such as stoats, possums and rats kill their eggs, young and even adults.
"There's also the threat of climate change, which has the potential to limit their habitat range, increase pest numbers, and in some cases reduce their ability to forage for food."
This year the conservation status of each bird had been added to the competition's website, showing how many were threatened.
"I think a lot of people will be surprised to see how many of our native birds are at risk," Ms Collins said. "Tragically, a third are in danger of becoming extinct."
Groups campaigning for different birds had come out in force, including rangers at Wellington's Zealandia, who had thrown their weight behind the tieke (saddleback), which last week running 21st out of 54, with 389 votes.
Leading was the kea, with 4795 votes.
No bird has won the title twice. Previous winners were kokako, bar-tailed godwit, fairy tern, yellowhead, karearea, pukeko, kakariki, kiwi, kakapo, grey warbler, fantail and tui.