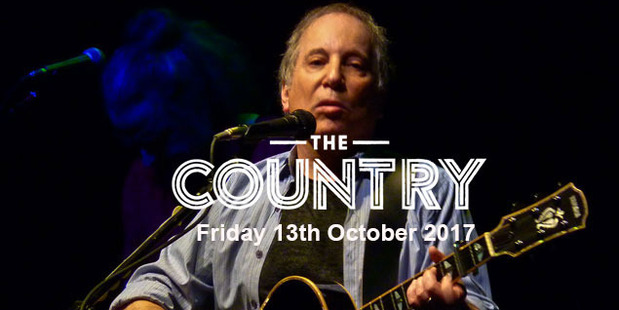 It's the whole show in one go! Today The Country is brought to you by Paul Simon, because it's his birthday. Happy Birthday Paul!
On with the show:
Lisa Murray:
Our Met Service forecaster has some good news for sodden farmers suffering through one of wettest springs on record.
Dr Tim Mackle:
The chief executive Dairy NZ updates the big news story of the day - the cull and slaughter of 4000 cattle valued at $8 million - as MPI attempts to eliminate Mycoplasma Bovis.
Professor Keith Woodford:
We talk to a Lincoln University academic about his blog on "uncovering the story behind Fonterra's spin" and ask if it was a misleading headline?
Barry Soper:
Our political correspondent wonders what the rest of the country is wondering. Will it be Bill or Jacinda and when will Winston make up his mind? We go to our respective reliable sources!
Nigel Woodhead and Holly Steger:
We catch up the marketing manager of Norwood as she delivers a brand new New Holland tractor to the 2017 FMG Young Farmer of the Year.
Peter Nation:
The chief executive of Fieldays is naturally excited about Equidays which get underway today at Mystery Creek and again next week in Christchurch.
Listen to The Country in the Soundcloud embed below: