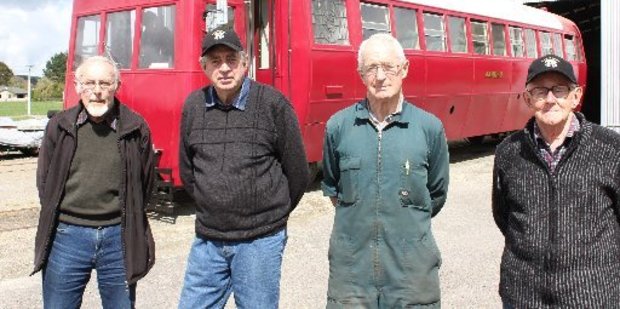 Restoration of the only railcar of its type left in the world, Wairarapa Class RM5 Mahuhu, is nearing completion with only minor work to be done at Pahiatua Railway Station.
The railcar was built by New Zealand Railways in 1936 and was one of six built to go from Woodville over the old Rimutaka Incline, to Wellington. It could seat 49 people. They ran from 1936 till 1955 when the Rimutaka tunnel was opened.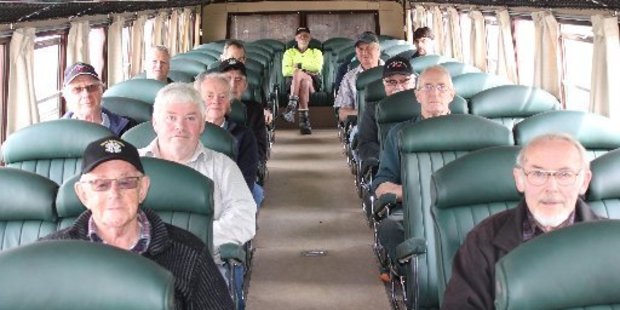 They were a revolution as they were very successful and comfortable, cutting down the time from Masterton to Wellington by one hour.
The restoration work started 26 years ago after Paul Gleeson brought RM5 up from the Hutt Valley on an extended transporter trailer on September 9 1992. He used a transporter trailer with a trombone extension. He stopped in every town on the way to Pahiatua.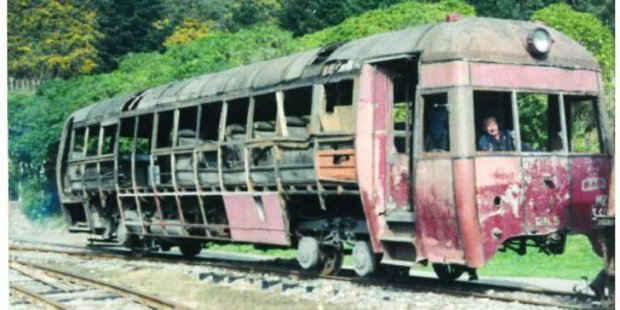 At Carterton a man said they'd never get it going.
"Do you want to hear it running?" Paul Gleeson said. He jump-started the motor and got it going.
The arrival of the railcar was the catalyst to form the Pahiatua Railcar Society Inc. and to build a new shed suitable for working in out of the weather.
Serious work started in 1992 with Paul Gleeson leading a team of seven or eight local restorers. It was in the railways goods shed, which was unsuitable. In the late 1990s a brand new purpose-built shed was erected on site. After completion in 2000 lead worker Bernard Watson got things moving after helping build the shed.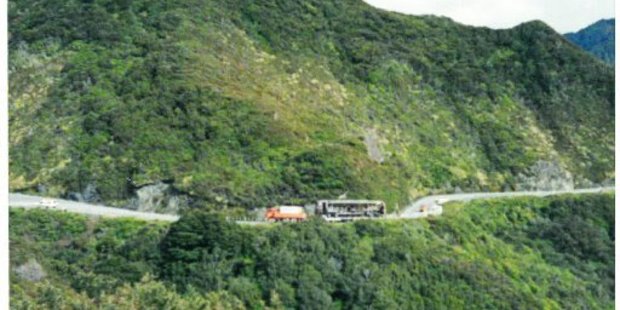 "I've been restoring things since I was a kid, including a traction engine. When I saw the railcar I thought 'this is a restoration project if ever I saw one,'"

"I've been restoring things since I was a kid, including a traction engine. When I saw the railcar I thought 'this is a restoration project if ever I saw one,'" he said.
Bernard has been travelling over from Tokomaru regularly where he lives, sometimes 60 times in a year.
"I started off thinking it was a bit of a challenge, then I got addicted to it. I wasn't going to get anything done unless it was right up to the mark. We had a good set of drawings. It's very satisfying to see it finished," he said. He is now 72 years old and worked mainly on the bodywork.
"Graham Gordon turned up one day and offered to help. He took home two of the tail lights then brought them back. As soon as I saw them I thought I was on a winner here - he knows what he's doing. I wanted it to be right. Graham's work is very good - he's very fussy."
Graham has spent 15 years working with Bernard, taking a lot of work home to Masterton . He has done woodwork, mechanical and electrical work on RM5.
"The restoration has been just fantastic. It has brought back many memories. It's been a labour of love. For example, the rear doors were built twice as I was not happy with the first ones." he said. Graham is now 82.
The frame is made of steel now instead of wood, it's much stronger than the original but not much heavier. The roof was originally canvas but NZTA would not allow RM5 on the mainline unless it was made of fibreglass. If someone dropped a stone off an overbridge it could have gone straight through the canvas.
The project was very fortunate to get a Lotteries Board grant of $107,000, allowing finishing of the roof and getting the seats made and upholstered. The 12 half drop windows cost $20,000 alone.
New Zealand Railways trialled a Lysholm-Smith torque converter in 1936.
"These were a revolution in the world,"Bernard Watson said. "They proved very successful - they hit the jackpot with them." As the fluid overheated while climbing the Rimutaka Incline, high/low ratio gears were added after the driveshaft. Before the hill climb the guard would get out of the railcar, walk to the back and manually move the gear into low.
"Everyone is pretty proud of RM5," President of Pahiatua Railcar Society Don Selby said. "We are looking forward to launching it to the public on February 4 next year at an open day. It is exciting to be near completion for a project that has been over 26 years."
RM5 is leased from Silverstream Railway in Wellington which is the owner. But its future in Pahiatua is cemented by the fact that it can only drive one way and needs a turntable.
Pahiatua has one, but it is not operational yet.
The society owns another railcar, RM 31, outright, which is a Standard Class railcar seating 52 people. It travels regularly to Napier and in the next 12 months will be operating out of Waipukurau over Labour Weekend and in early November in the Manawatu as part of their history week.
The society's latest railcar restoration project is a Drewry Twinset, colloquially known by the public as the Fiat railcars. They were built for New Zealand Railways by Drewry Car Company in the United Kingdom with 35 built, running from 1954 to 1978. They were a much bigger railcar, articulated in the middle and able to seat 88 people.
Two bodies from RM121 were found as the last surviving examples, one at Waitomo Caves and one at Kerikeri. A special 133 Trust board was already formed as RM133 was burnt out before the society could take delivery of it.
They are using it for spare parts.
Work has been going on for the massive restoration project since 2001 with nearly 16 years being spent on it. It will take at least another five to complete. There are engines and transmissions in storage.
"We have pretty much everything except the money. We have a dedicated group working on it." said president Don Selby. "We need a substantial sum of money to complete it." The society has raised almost $1 million. There are enough seats for two railcars with one set in reasonable condition. Bits and pieces have come from souvenir hunters, double seats to engine components and plaques.