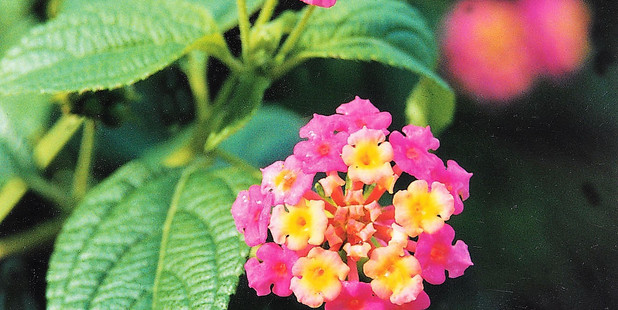 A rust fungus weapon released two years ago in Northland to fight the pest plant lantana is taking effect.
The leaf rust Prospodium tuberculatum is a host-specific enemy of the invasive lantana camara and its knock-out effect has been proven by the evident dent in the Northland population of the plant pest.
In the autumn of 2015, two rust fungi were released in the region by the Environmental Protection Authority (EPA), with support from Northland Regional Council (NRC).
Entomologist Jenny Dymock said the host-specific fungi were released in the Whangaroa, Doubtless Bay, Awanui and Kohukohu areas.
Rust fungus is a method used to control pests and weeds through naturally occurring enemies and diseases.
Brazilian rust fungus Prospodium tuberculatum is the control agent that has established in Northland and, rather than eradicating the lantana, keeps the population at a low level.
The rust works by decreasing the plant's rate of growth, leaf and fruit production.
Lantana is a big issue in Northland. It forms dense groups and invades areas from native and exotic forests to home gardens, sand dunes, quarries and wastelands. The pest plant spreads rapidly because birds carry and drop the seeds.
The low, scrambling shrub with small, colourful flowers and thorny stems can be poisonous to people and grazing stock.
Dr Dymock said the first step to finding the suitable biological control agent was through a survey of the plant's natural enemies in New Zealand or overseas.
When biological control agents are sourced from overseas, they go through extensive testing in secure conditions to ensure they won't wipe out New Zealand native species when released.