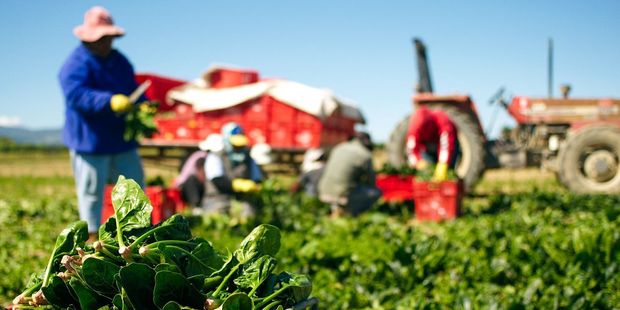 Horowhenua's tastiest event is back with the second annual Horowhenua Taste Trail taking place in November.
Last year's inaugural event that showcased Horowhenua specialist food producers, plus a farm tour, proved so successful that a trust is being set up to ensure it becomes an annual fixture in the Horowhenua.
Antony Young, Horowhenua Taste Trail chairman, said Horowhenua grows and produces excellent food.
"We want to showcase the variety of quality food producers in the Horowhenua to our local community and the rest of New Zealand.
"We are delighted to have this event back again and will be ensuring it is a must do event in the district."
The Taste Trail provides a unique opportunity to get behind the scenes, and sample delicious fresh produce directly from the source.
Catherine Lewis, event committee representative, said they are excited to announce the producers on the trail this year, which includes some of last year's favourites plus a couple of new ones to try along the way.
Producers in this year's Horowhenua Taste Trail include Woody's Free Range Farm, Turks Poultry, Woodhaven Gardens, Levin Eels, Thoroughbread Foods, Tendertips Asparagus, Genoese Pesto, RJ's Licorice, and Bagrie Dairy Farm.
Ms Lewis said each producer is working to improve their offering to ensure the event is even more tastier.
"It will definitely be an adventure not to be missed.
"Horowhenua offers some of the best produce in the country and we want to share it - and show it off!
"Make sure you save the date and tell your friends that the Taste Trail is back!" she said.
Tickets for this family-friendly event suitable for all ages to enjoy will be on sale late September. Anyone wishing to join in the trail can find out more information at www.tastetrail.co.nz or on Facebook @horowhenuatastetrail.
- Horowhenua Taste Trail: A self drive adventure through Horowhenua specialist food producers. Go at your own pace and choose how many places you stop at along the way. Food and merchandise will be available for sale at each stop. Saturday, November 25, 10am-4pm.