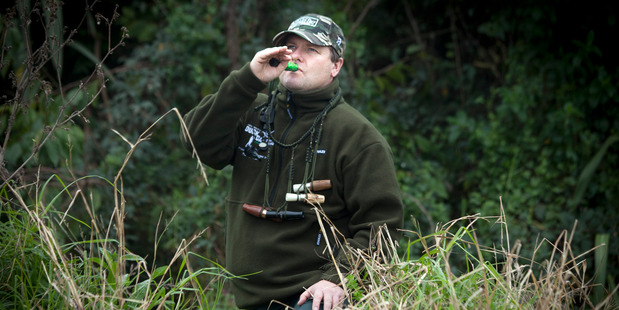 The country's keen duck callers are getting set to compete in the New Zealand Duck Calling Championships in Taupo.
The event is being held as part of the Sika Show, on September 30.
Organiser Adam Rayner said the competition was a good fit with the Sika Show which drew hunters, including waterfowlers, from around the country.
The winner of this year's open meat duck will be awarded the inaugural rod and rifle cup.
Mr Rayner said there would be four categories: junior, open meat duck, team duck and open live goose.
He said while regional rounds were no longer being held around the country, a new feature of the event was the introduction of novice calling clinics which would be run throughout the day.
"We hope the clinics will encourage young people who are relatively new to calling, or want to give it a go," he said.
Young teens like Holly Irvine from Richmond near Nelson have already competed overseas and in the U.S. duck calling is big with large prizes on offer.
Mr Rayner said a duck caller was in fact a wind instrument, and called for a considerable amount of skill, "using your tongue right and breathing properly".
"Anyone can pick up a duck caller but it takes a skill and lots of practice to produce the sounds that resemble live ducks.
"Duck calling is of course an essential skill that is vital for successful duck hunting."
Prizes included flights to compete in the Waterfowl Festival in Easton Maryland USA.
Mr Rayner said he was grateful to major sponsors who were putting up other prizes including Cupped wing calls, Broncos Outdoors, Rod and Rifle Magazine, Wild Habit, LoadedNZ, Callum Lanyards, Baschieri & Pellagri, Ridgeline and Glasseye Creek.
"We also much appreciate ongoing assistance from Fish & Game,:" he said.