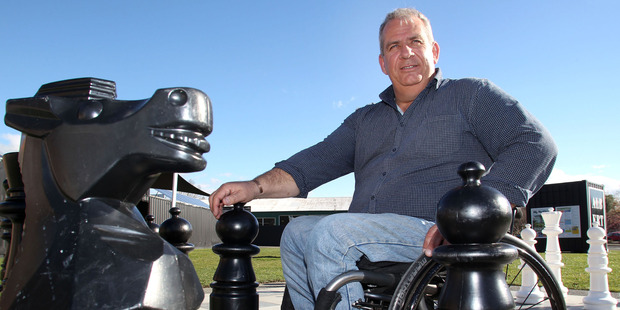 Election Candidate Profile: Chris Perley (Green Party)
Tukituki Electorate
Chris Perley has a vision of Hawke's Bay being the Tuscany of New Zealand, but it will take a major mind shift to achieve, he reckons.
Since he first stood as a candidate for the Greens in 2014 his message has remained consistent, driven by his experience in land management, and framed by his wider studies and ongoing research.
Born in Tokomaru Bay, his family shifted to Hawke's Bay when his father became a stock agent, and his schooling included stints at Terrace School in Central Hawke's Bay and Te Mata Primary School before attending Hastings Boys' High School.
After gaining a degree in forestry ecology from Canterbury University, and a post-graduate degree in ag-science from Lincoln University, he then embarked on a career in forest science with what was then the Ministry of Forestry.
This included time at the Dunedin branch consulting with the likes of farm foresters and councils.
"Because I know about farming I was advising farmers about landscapes and where and how to get the most money out of the land.
"I was also doing policy work and someone worked out I could think, so I ended up doing more on the policy side."
That was all going well and then he contracted Guillain Barre syndrome, which put him in a wheelchair, but with two young children he didn't want it to stop him working and in 1992, at the age of 31, he became a senior policy analyst with the Ministry of Forestry, responsible for Otago/Southland.
In the late 1990s he did a degree in philosophy "to understand the logic and depth of things".
He returned to Hawke's Bay in 2008 to take up the role of manager land management with the Hawke's Bay Regional Council, a position he remained in until 2011, when his views started diverging philosophically from council, which had begun to explore the Ruataniwha dam - the height of the industrial model he opposed.
"I saw this as the opposite of sustainable land management," he said.
The need to change this country's strategy away from supporting low cost, corporate controlled land use and production to building high value, small to medium sized enterprises that benefit the community, the economy and the environment, has been a consistent theme in his campaigning.
"Hawke's Bay could be, or is the Tuscany of New Zealand - we are a jewel with a vibrant, diverse landscape and Mediterranean-like climate that attracts people.
"We have wonderful soils, we could have truffles, nuts, high-value stock, but this will not happen while we are still thinking industrially.
"We are heading for Nebraska Incorporated."
He believed people were coming round to this kind of thinking.
"Now people are talking about diversity and value - it's not about feeding the world - I think the message is developing a snowball momentum."
He said he would also like to see political parties being more truthful.
"We have problems that need to be sorted out - it shouldn't be about games."