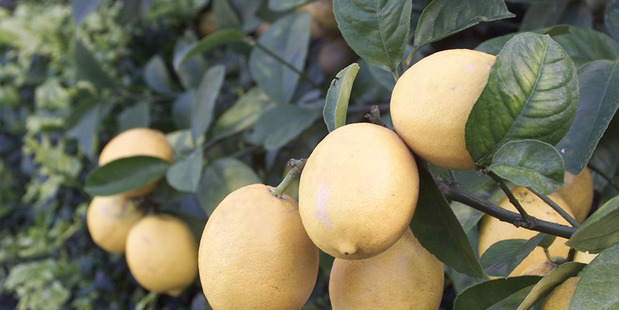 The community can use their spare fruit for good and help out local community groups during the upcoming Rotorua Spring Harvest.
It is being held by Community Fruit Rotorua from September 8 to 10.
Community Fruit Rotorua co-ordinator Sue White says they hope people will let them pick lemons, limes, mandarins and grapefruits from their gardens.
"We have a fantastic group of people able to go out and pick fruit."
Alternatively, people can drop off any fruit or vegetables they are able to share at the Rotorua Youth Centre, where there will be bins set up.
This will be available between 10am to 2pm next Friday to Sunday.
Sue says there are heaps of community groups waiting for produce and groups which would benefit include Ka Pai Kai, the Ngongotaha Community Centre and the Maori Women's League.
She says the fruit will be made into preserves and jam, and a large portion of lemon and grapefruit will be made into cordial.
If people have got fruit on their trees and do not want to use it, there are other people who can and will, she says.
"Don't let your fruit go to waste, and fall on the ground and rot. There are people in the community who would love to share it with community groups in various forms."
Sue says people often want to be involved in helping out the community, but are not sure what to do.
"It's a wonderful way of sharing into the community and being generous. It's good for your soul to give things away."
She says there are also elderly folk in the community who have trees but are not able to pick the fruit, which the Community Fruit Rotorua group is happy to do.
Sue says they will be sharing their cordial recipe on their Facebook page soon to encourage people to make their own.
Those who are interested in being involved with the Rotorua Spring Harvest can email pickfruitrotorua@gmail.com or text (027) 460 3394.