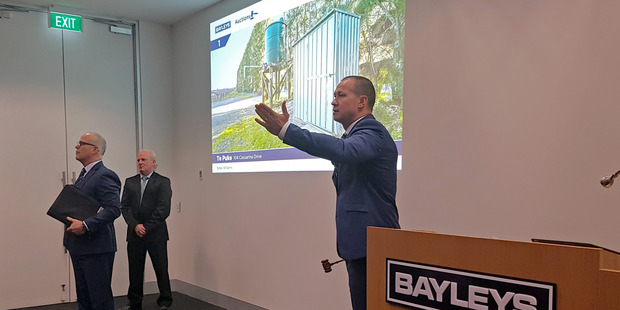 A green kiwifruit orchard has fetched what is believed to be a record price of $500,000 per canopy hectare.
The unpruned and untied 3.6 canopy hectare orchard at 104 Casuarina Drive in Te Puke sold at auction for $1.8 million after a three-way bidding war on Wednesday.
The 5.7ha block of land came with a load out area and sprayfill tank, no house, and had achieved an average production over five years of 41,000 trays.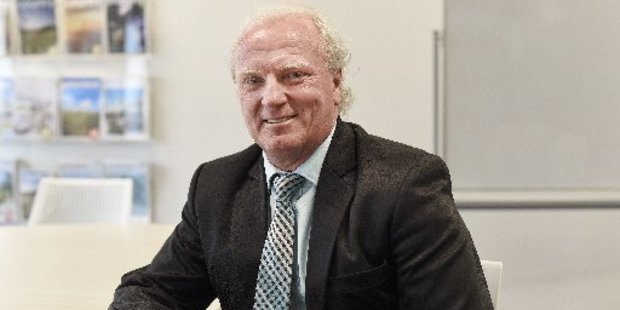 Bidding started at $1.62m based on an acceptable pre-auction offer.
The buyers were three-shareholder equity partnership Waterview Downs Orchards Ltd. Partners Debbie and Grant Oakley said they owned a gold G3 kiwifruit orchard on the same road.
Mrs Oakley said their motivation for buying land was simple: "location, location, location".
"We've paid a premium because we've bought a neighbouring block, which will make it easier for us to manage."
"It's also prime kiwifruit growing land."
Mrs Oakley said they had enough G3 licence to begin converting the green orchard to gold immediately upon taking ownership, grafting on to the old plants.
They had been trying to buy another orchard for a while and this was their fifth attempt since March.
Real Estate Institute of New Zealand rural spokesperson Brian Peacock said it was the highest reported price he had heard of for a green orchard.
Before this sale the record was around the $460,000 to $470,000 per canopy hectare mark, he said.
Prices had been creeping up for a while, especially for good orchards in good locations.
A gold kiwifruit orchard in Te Puke fetched $1m per hectare in June, a jump from previous prices closer to $800,000, he said.
Viewed in that context, the green orchard could be worth more once converted.
He noted a trend of people already in the kiwifruit industry being more willing to pay higher prices than new buyers were, as they could spread the value across their portfolio.
The trends reflected solid confidence in the kiwifruit industry, he said.
Seller Mel Kraaykamp, a librarian from Auckland, said she was amazed when she heard the price.
"I couldn't believe it."
The orchard had belonged to her father, who left it to his four children when he died recently. Not in a position to work it themselves, they elected to sell.
They had been ready to accept a lower offer in a private deal but decided to get an agent involved after seeing the level of demand.
She was happy it had done well, saying it was a "good orchard".
"They are old plants with deep roots."
Selling agent Snow Williams of Bayleys Real Estate said $500,000 per canopy hectare was a "phenomenal" price.
Mr Williams, who has been selling orchards in the Bay since the early 90s, was not surprised it hit that height, saying he believed Te Puke had the best kiwifruit growing land and climate in the world.
"I'm really pleased to see local people make the purchase. Their heart is in the industry."
New Zealand Kiwifruit Growers Institute chairman Doug Brown said high orchard sale prices reflected the high value and strong future growth the industry was experiencing.
"NZKGI is very aware that kiwifruit is a primary industry and has been shown to be susceptible to negative surprises such as Psa and the weather.
"People need to take a long-term view when considering their investments."
Zespri's general manager of grower and external relations Dave Courtney echoed that sentiment, saying growers needed to carefully consider potential risks when making investment decisions.
Mr Courtney said the kiwifruit industry was set for strong growth, on track to more than double sales to $4.5 billion by 2025.
The company's June 2017 forecast was for strong grower returns in the 2017/18 season.
The gold kiwifruit orchard gate return was $8.75 to $9.25 per tray while green was $5.65 to $6.15 per tray.
Big sales
August: Casuarina Dr, Te Puke, $1.8m for 3.6ca ha, 5.7ha land total sold to local growers
June: Mangaweka Rd, Te Puke, 5.6ha lots for $5.6m sold to a farmer
June: Mangaweka Rd, 3.85ha with basic house for $4m sold to a local grower