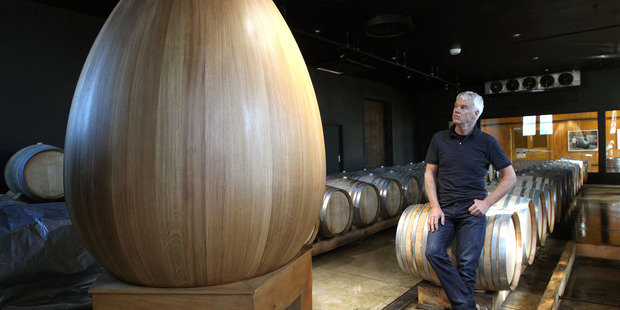 It is only fitting that standing majestically amid the remarkable decor of the first urban winery in Napier (and Hawke's Bay and New Zealand and Australasia) are three large concrete eggs.
For within these great pieces of very practical sculpture there nestles some very special chardonnay - and fitting given part of winemaker Tony Bish's four-strong chardonnay line-up is the "Golden Egg".
Oh yes, and there is also the "ovum-innovating chardonnay" on the go and its creation place is even more remarkable.
Read more: Havelock North wine Coleraine '98 gains 'legend' status
As he put it - "we pushed the boat out and purchased the most unique and stunning barrel in the world - a Taransaud Ovum".
The great egg-shaped barrel made from pure French oak is the only one of its kind in the country and one of only a few anywhere in the world.
As it is with the nearby giant egg batch, the convection currents within create a rich and creamy texture and unique taste.
They sum one thing up immediately.
That Tony's heart is very clearly devoted to chardonnay.
Indeed, for Tony Bish Wines is the only producer in the land which exclusively turns out this fine white variety.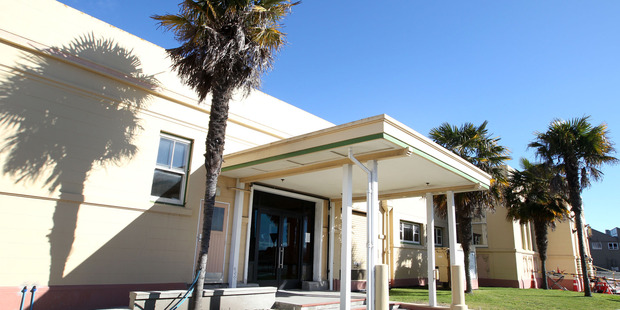 The great eggs, the fermenting barriques, a startling cellar door and creative layout are all part of a unique imminent addition to the great Hawke's Bay wine landscape being developed in the Art Deco-inspired old National Tobacco Company building in Ahuriri.
"I have always wanted to create an urban winery in Ahuriri," he said, adding that he loved the character and "the vibe" of the seaside district.
"It has got charm and there is a lot going on here."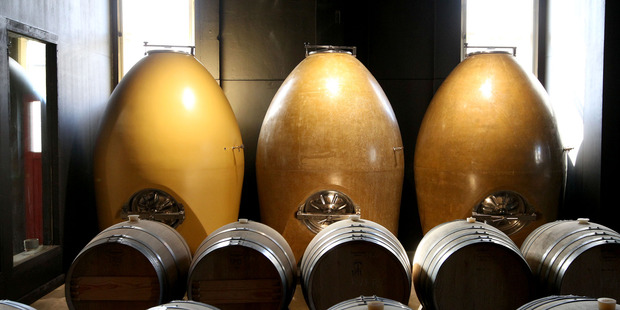 While he started thinking about the concept of creating a complete operating winery in urban climes about 20 years ago it really only started to spark about a year ago.
He and his life partner Karryn had plenty of work on their plates through the years - in the world of wine as well as raising four children.
"But it was always waiting to happen," Tony said.
And after raising the idea with building owner Ray McKimm, who he knew well through their work at wine auctions, Ray was enthusiastic.
"So I said 'let's push play' and here we are."
The interior landscape of what will simply and appropriately be named The Urban Winery is impressive and suits Tony's winemaking philosophy.
It is not about massive volume or trying to double production, it is about creating premium wines, with the bonus being that people will be able to call by and planned tours will take in the whole winemaking process - in a clearly entertaining way.
After it opens in the spring, Tony is looking at a September launch. It will emerge initially as a cellar door for sales and private functions.
Further down the track, as the licensing processes are sorted, there will be expansions into gourmet food and live music (Tony is planning to put in a $10,000 sound system), and there will be leaners and lounges for the hosting of visitors seeking a fine chardonnay.
Those visitors will also see Tony at work - making wine.
"I'll be doing it all," he said with a smile.
"I'll be washing barrels and I'll be hand-making wine and the music will be going ... I'll be the artist in my own studio."
He will however continue his long and valued association with Sacred Hill, who he said had been so supportive of his dream of creating his own winery on his scale.
The Urban Winery is the latest step in his winemaking journey which began in 1981 when he worked on his first vintage with Corbans in Gisborne. The following year he found himself at Vidals here in the Bay, and got hooked on the whole winemaking scene.
After three vintages at Vidals he committed to a winemaking degree in Australia and worked at a major winery over there for a vintage before heading back to the Bay to work with the Mason family, who had supported him "at every turn" through his career.
With Mark and David Mason he helped form Sacred Hill Wines where his first vintage emerged in 1986. After stints at vineyards in regions like Central Otago and Martinborough, he returned to rejoin the Masons and Sacred Hill. There he settled back into the Bay lifestyle with Karryn, who has also put in a huge amount of work to get the urban winery concept moving.
"It is something that will keep morphing," Tony said, adding that there is a chardonnay number five on the horizon to join the present quartet.
It will be a chardonnay from the great oak ovum egg and will likely be released at the end of next year, or just into 2019.
"Haven't got a name for it yet," he said, but it would most likely be inspired by its fermenting place.
Like his 2016 Heartwood Chardonnay which was inspired by the "heart wood" from some of the great French oak trees that yield the tight grain selection of staves he purchases for the top end barrels.
The staves are seasoned for three years to weather and soften the oak tannins before being crafted into barriques.
Tony said it was basically a form of art which made for a great story, and that story of the giant quercus robur (the great oaks) would be told during planned tours of the winery - which he said would be a blend of enlightenment, education and entertainment.
So Heartwood and Golden Egg appropriately made the labels ... but where did the 2016 "Fat and Sassy" come from?
He had been up at Mahia with some mates.
"We got on the vino," was how he put it, and they all came up with names but none hit the mark.
On the way back to Napier they stopped at a cafe and bar in Wairoa and Tony spotted an old poster on a wall about a tour staged by the late travelling bluesman Ralph Bennett.
It was dubbed the "fat and sassy" tour and Tony simply yelped "that's it!"
As tasters and wine masters have said - it fits perfectly.
As perfectly as the title of the place it is being made ... The Urban Winery.