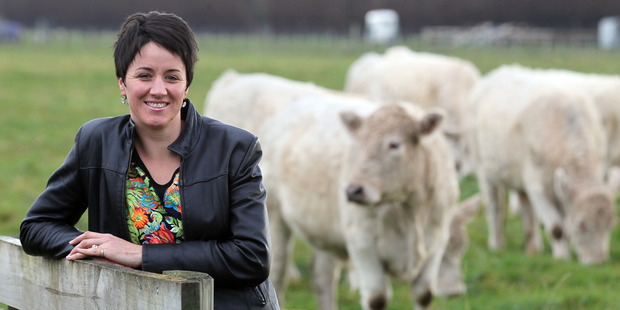 Hawke's Bay-based national company StockX won the prestigious Tru-Test Innovation Award at the Beef + Lamb NZ Sheep Industry Awards held in Invercargill last week.
StockX is an online service that enables farmers to trade stock directly with other farmers nationally.
Sales and Marketing Manager Emma Oliver said it was great to be recognised "for the value we are delivering to the market through innovation".
"Thanks must go to those Farmers who have taken the lead, supported and enjoyed better trading outcomes with StockX," she said.
"We're not quite two years old and have engaged with thousands of farmers across all regions of New Zealand. We are enjoying the industry collaboration and have more extensions to the current platform to come. Watch this space."
StockX has more than 2000 registered users across the country after 18 months trading, assisted by strategic partnerships with Federated Farmers and Heartland Bank.
At the National Fieldays recently it was a Merit Award winner for Launch NZ Innovation Awards and a finalist in the New Zealand Hi-Tech Awards for the Innovative Agritech Product Award.
At the Beef + Lamb awards head judge Hamish Bielski said StockX was a unanimous winner "given the ability of StockX to provide transparency in the sales and purchase process, and the way it connects buyers and sellers in a cost-effective manner".
"The concept - which uses technology not available 20 years ago - represents a step-change in the industry and has challenged the status-quo when it comes to trading livestock."
Ms Oliver said news of the win was a bump for business, with increased enquiries, registrations and invitations to speak at events.
She said the potential for StockX was limited only by the number of farms of New Zealand, about 25,000.
"For us it is about gaining decent market share, not only through registrations but also through trading," she said.
Growth this year was faster than last year "and definitely jumped up a notch in the last few months".
StockX managing director Jason Roebuck, formerly Farmers Transport chief executive, was unable to receive the award. He is currently returning from the United States where he was part of Te Hono, a week-long intensive programme for New Zealand agribusiness leaders held at Stanford University in California.