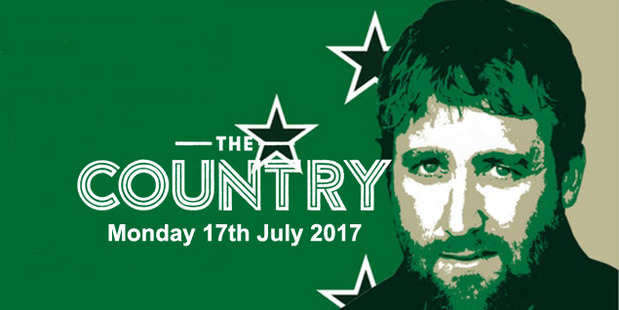 It's the whole show in one go!
Today we have a special guest star in the studio - FMG Young Farmer of the Year for 2017, Nigel Woodhead!
Jamie and Dom celebrate this visit by rural-royalty by making the poor man read the sports news. Nice one.
On with the show:
Phil Duncan:
Monday's resident weather expert warns of yet another wintry blast of wind and rain heading our way later this week and he laments the Auckland Blues, the Auckland Warriors and the Auckland traffic!
Pete Fitz-Herbert:
Pete's a Hunterville sheep and beef farmer, and former twice-grand finalist in the Young Farmer of the Year, who updates us on the big snow dump in the Central North Island.
Jeff Grant:
We catch up with the newly elected chairman of the AgResearch board and reflect back to his days as the National government's chief whip in the early 1990's when one Winston Peters was expelled from the party.

Steve Wyn-Harris and Grant McCallum:
Today's panel features a Central Hawkes Bay sheep and beef farmer and a Northland cow cocky as we ponder bridges, dams and Winston!
Have a listen to The Country in the Soundcloud embed below: