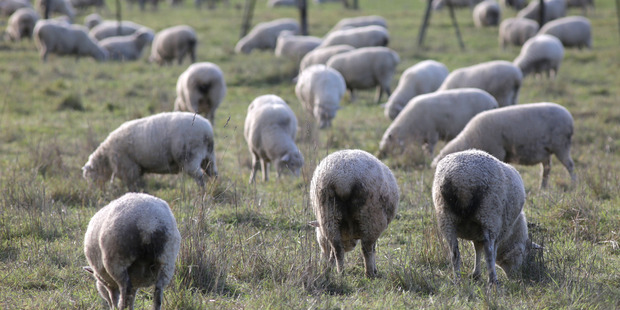 A re-enactment of Captain Cook delivering New Zealand's first sheep is to be held on the Wanaka foreshore on June 23.
It is one of the highlights of the National Golden Fleece exhibition and Wool Expo, which the Upper Clutha A&P Society is running on June 23 and 24. Wool Week and Walk is on from June 19-24.
Organising committee spokesman Martin Paterson said they took the opportunity to ''rejuvenate'' the usual one-day wool event, and added other features, including extending it for a week, inviting Wanaka retailers to participate and providing extensive displays and demonstrations.
''As we are a tourist area we thought we would do something a bit different,'' Mr Paterson said.
''It is our intention to hold an interesting and informative exhibition and to celebrate the excellence of New Zealand wool and its products.''
Mr Paterson said 170 fine wool, strong wool and black and coloured wool fleeces had been entered into the Golden Fleece competition and had been judged in Tarras last month.
In addition to the competition, there will be a Wool Week to celebrate all things wool, and several businesses in the central business area were taking part in a ''Wool Walk'', which runs the whole week.
''They will have fleeces in their windows to show they are part of it and they will also be running sales and specials,'' he said.
The re-enactment of Captain Cook delivering the first sheep to New Zealand would be held next to the Dinosaur Park on the foreshore, on June 23, from 10am.
The fleeces will be on display at the Lake Wanaka Centre, as well other wool-related demonstrations including and a showcase of garments from the recent Wool-On awards.
An awards dinner will be held on Friday night. The guest speaker will be entrepreneur and business owner Peri Drysdale.