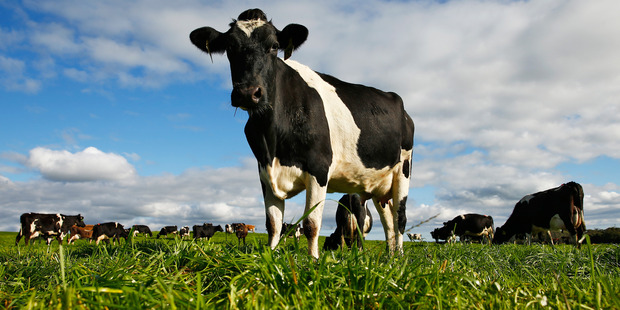 The provincial AGM season is over again for another year. While the presidents in 20 provinces were re-elected for 2017/18, we have new leaders in Taranaki, the Waikato, Tararua and Manawatu-Rangitikei. Here's a quick introduction: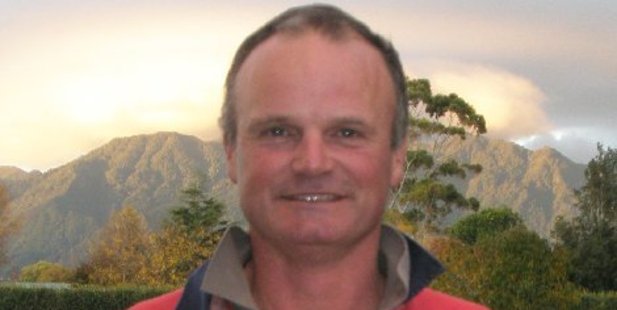 ANDREW MCGIVEN
Waikato
Te Aroha dairy farmer Andrew McGiven has stepped up from vice-president of Waikato Federated Farmers to the top role.
He takes over from Chris Lewis, who decided not to seek re-election.
Andrew headed off a challenge for the presidency from Huntly's Don Colesat, with a contest for the leadership being a healthy sign of the talent on the Feds executive in the Waikato.
Andrew started as a dairy assistant in 1994, working his way up through sharemilking, leasing and then to farm ownership.
He has a diploma in agribusiness from AgITO and a Master of Business Administration from Waikato University. He served as chairman on a local board of trustees and has been involved in several other governance positions over the years.
That farmers were being subjected to "a growing sense of inequality from government and councils as well as having to justify our way of life [and] contribution to New Zealand's standard of living" is what motivated him to join the Feds a decade ago.
It was a battle farmers were still fighting. Ructions over the Health Rivers plan are continuing.
"We farmers need to promote good practice, innovative solutions, and sound policy regardless of the emotion and the political games around us," Andrew said.
In his final report, Chris Lewis hit back at environmental and vegan advocates pushing for dairy and red meat farming to be replaced by cropping.
"Never mind that quite a bit of NZ terrain is not suitable for crops, that crops also need a lot of fertiliser that needs work to stop it getting into groundwater and waterways, that our export markets and earnings will be crippled, that meat and dairy is a critical protein source for many peoples diets and that tens of millions of people enjoy eating meat and dairy."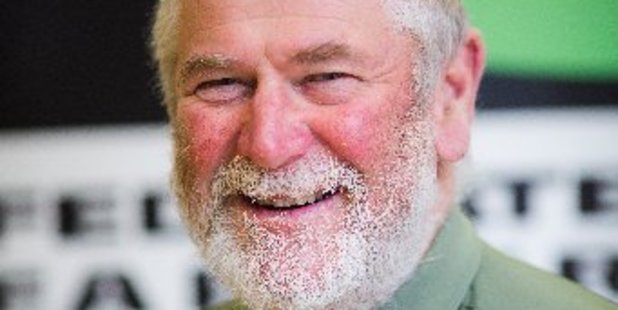 DONALD MCINTYRE
Taranaki
Taranaki's dairy section chair since 2015, Donald McIntyre was elected president at the province's AGM last month.
He replaces outgoing president Bronwyn Muir, who chose not to stand for re-election.
Donald's links in the region run deep - he was one of four new councillors elected to the Taranaki Regional Council last year.
Donald was born in Inglewood on a mixed dairy/sheep/beef farm. After leaving New Plymouth Boys' High he trained as a fitter/welder, which led to OE in Australia working on a large grain and sheep farm.
On the return home, his parents offered Donald and his two brothers the chance to take over the home farm at Waitui, and over the next 14 years the trio converted a rolling contour farm from sheep and beef, to dairy and forestry.
Donald and his wife Linda moved to their present farm set around Lake Ratapiko 23 years ago, and currently milk 320 cows.
He started out in politics as a Young Farmers club member, moving on to the Farm Cadet board, TB Free, Meat and Wool section, dairy section, the Inglewood Community Board and Taranaki Regional Council.
His philosophy: "We as farmers/landholders have an impact on our environment but we also do a lot to mitigate that impact and we can keep doing more as knowledge and money allows us."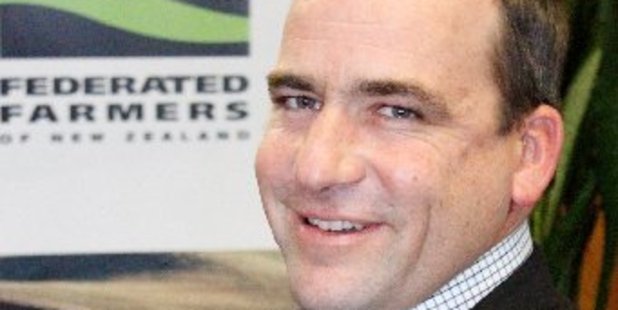 NEIL FILER
Tararua
Neil Filer, Tararua's new president, says he loves dairy farming and the lifestyle it provides for he and his wife Veronica and their two children.
"And I don't like to sit back while its reputation is put at risk by outfits that are either misguided or stand to benefit from its demise."
Neil says his main goal for the coming year is to assist local farmers to get some sort of certainty around environmental regulations in the wake of the court challenge to the Horizons council's One Plan by Fish and Game "and their EDS mates".
"I also want to build support by local farmers for the Feds and all the work they do behind the scenes. I have been lucky enough to witness this in my different roles and it is sometimes boring tedious work, the sort of stuff farmers don't like to do, but I have no doubt about the value it brings to not only my business but all the farmers in the region."
Twenty five years ago Neil started on a dairy access course straight out of school at age 16. He worked his way up to purchasing a 100ha dairy farm near Dannevirke and also sharemilks on another 700 cow farm further down the road from his own farm.
Neil has held a number of previous elected roles within Tararua Feds.

RICHARD MORRISON,
Manawatu/Rangitikei
Richard Morrison, flanked by the new vice-presidents, Fraser Gordon, left, and Paul Olsen.
Manawatu/Rangitikei's Meat and Fibre chair has also taken on the presidency for the term ahead.
Richard Morrison is a managing director of Morrison Farming, a 1500ha sheep and beef operation on two locations 10km north of Marton. With father John, brother William and second cousin Graham, they're continuing a farming tradition at their current location that stretches back to 1864.
Morrison Farming winters 16,000 stock units with a 50:50 sheep to cattle ratio and hosts New Zealand's largest recorded Hereford herd.
After completing a Bachelor of Ag at Massey University in 1999, Richard and his brother William bought their grandfather's share of the farming partnership.
While the family has always been loosely involved with Federated Farmers, Richard was introduced into the Meat and Fibre position three years ago by Fraser Gordon.
Over the last three years Manawatu / Rangitikei Federated Farmers has focused on positive advocacy, building strong relationships with a multitude of stakeholders, and bridging the rural / urban divide. The local Feds team champions good practice and innovation.
Richard believes over the next three years farming in the province will see plenty of opportunities and challenges. He says the Manawatu / Rangitikei team will endeavour to engage with members to make the most of these opportunities and confront the challenges.
"We want our members to ask some tough questions of us to help give direction to their organisation," he says.