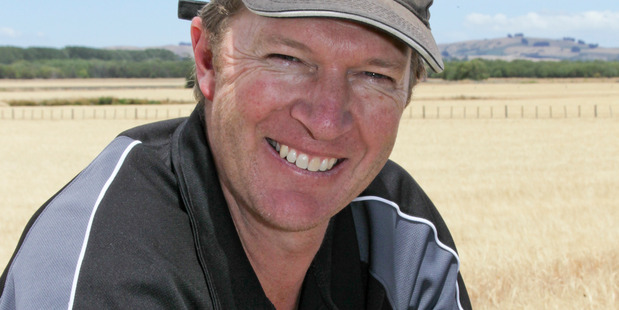 The Government's Budget boost to spending on biosecurity may not keep pace with the growth of tourism and imports, according to Federated Farmers Hawke's Bay provincial president Will Foley.
Speaking straight off the farm in Central Hawke's Bay last night - after a Budget delivery in Parliament which had possibly less references to primary industries or farming than any before it - Mr Foley said he was pleased with the announcement of an $18.4 million spend over the next four years to beef-up border protection.
"The risks to the economy of any incursions of pests and disease are big," he said.
"But is this just keeping up with the increase in the numbers of tourists and imports as a result of increased economic activity, or is it over and above."
Possibly in keeping with the tenet of Budget 2017, a statement from Federated Farmers national headquarters doesn't mention its sector until the fourth paragraph, where national president Dr William Rolleston said: "There is additional spending for MPI on biosecurity, irrigation and trade facilitation.
These are all important priorities for farmers.
"We welcome an increase in science and innovation spending but would have preferred more emphasis on building our science capability across the country, particularly in biological and environmental sciences, rather than it going to companies for commercialisation," he said.
Hastings-based Pipfruit NZ chief executive Alan Pollard said it had "certainly been a big year" for border control, and also welcomed further investment, while any investment in research and development would be important across the primary sector.
Forest Owners Association president Peter Clark, of Rotorua, described the Budget as "money for urban New Zealanders".
"They've worked out where the cities are," he told Hawke's Bay Today. "That's where the votes come from, but there's a huge economy that's out in the provinces."
In a statement earlier he said: "Just a year ago the Government launched its Primary Industry Champions scheme as a major project. Now, it seems to have lost momentum."
"In forestry we have an acute labour shortage that is only going to get worse unless something major is done, and that applies right through most of the primary sector."
He said also that with "unbelievable" amounts of money going into "sorting the traffic woes of New Zealand's Big cities" there was "serious gap" in the Budget for the regional road network.