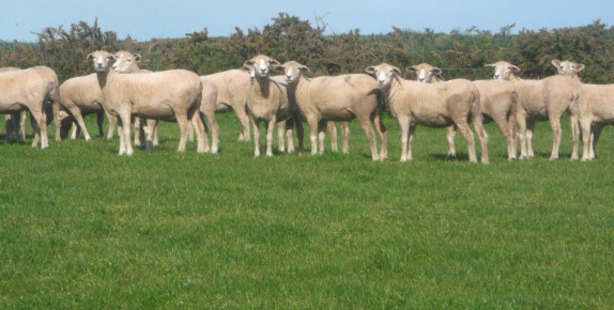 Eight of the 11 finalists in the New Zealand Ewe Hogget Competition are from Otago and one of those is from Edievale.
The winners of the sections, along with the supreme champion, will be announced at a formal dinner in Cromwell on June 8.
National convener Stephen Rabbidge said the judges travelled from Tuakau, in the Waikato, to Invercargill, looking at hogget flocks.
He enjoyed driving the three judges, Blair Robertson, of Waikoikoi, Adrian Arnold, of Napier, and Andrew Crew, of Banks Peninsula, throughout the country, he said.
They spent three days on the road in the North Island, and a week later, another four days in the South Island.
"Every property presented its own challenges and every farmer was unique," he said.
"The objective of the competition is to select the flock replacements that are likely to be more productive and profitable over their lifetime."
They assessed Romneys, Coopworths, fine-wool flocks, crossbreeds, Perendales and composites.
"We looked at 28 flocks as part of the national final, and for the whole competition there were about 150,000 hoggets entered.
Flocks were judged on production (50 marks), flock phenotype (physical characteristics and if true to type, 20 marks), wool quality (15) and breeding objective (15).
If the judges met a young manager, shepherd or farmer involved with the business who "they deemed to achieve above the normal", they would
"The judges enter them by default and they don't know they have been entered."
The awards evening is open to entrants, supporters, sponsors and the general public.
The supreme champion will win a prize valued at $10,000.
Judging had been more difficult than in previous years as there were more flocks at the "top end".
"The bar gets lifted every year."
The awards will be held at the Gate and Harvest Hotel, June 8, 5.30pm.
Breed finalists for the 2017 New Zealand Ewe Hogget Competition:
​Coopworth:
T and R Whitford (Tuakau); M Evans (Poolburn).
Composite:
M and D Power (Ettrick); J and S Andrews (Waipiata).
Crossbreed:
Withell family (Leeston); S and A Paterson (Ranfurly).
Perendale:
M McElrea (Edievale)
Romney:
A Denham (Palmerston); R and M Power (Hawarden).
Fine wool:
J and J Irvine (Hyde); S and A Paterson (Ranfurly)