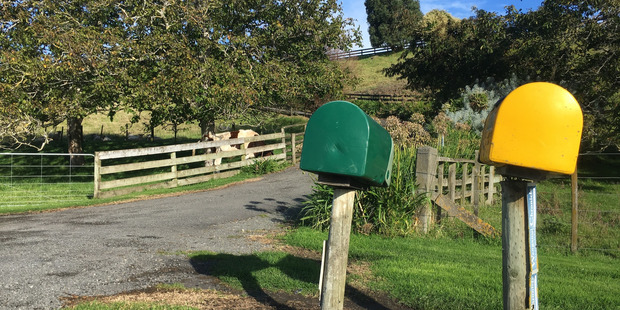 Whanganui District Council was accused of double dipping by several submitters to council's draft annual plan during the final day of hearings on Wednesday.
Megan Christie spoke on behalf of 12 submitters opposed to a $50 charge for properties not connected to the city's wastewater system.
She said she would have gathered more signatories but the proposed charged had not been widely publicised.
"I have discussed this policy widely with the rural community and not one person I spoke to was aware of this proposal.
"To say that we derive some form of benefit from living in a community with a waste water scheme is not sufficient. Many of us have had to pay for the installation of our own waste water schemes and are responsible for the maintenance of these.
"For those of us who do work in the city, our businesses pay rates towards the city's waste water maintenance, any further contribution received by us would appear to be double dipping."
Another petition opposing the charge attracted 60 signatures, and was spoken to by Keith Butters, of Wikitoria Rd: "We have our waste water systems which we have had to install, maintain and service with huge cost to ourselves, with no assistance from those connected to the city waste water scheme."
Mr Butters has spent $18,000 to install his own treatment plant, plus paid several hundreds of dollars a year in running costs and maintenance.
Mayor Hamish McDouall asked if the charge could be seen in light of a contribution towards a city disaster, much the same way as previous storm levies had been charged.
Mr Butters said it made no sense to pay for something that he did not use, but could pay a charge when septic tanks were emptied by contractors. "At that point we are using the city scheme and it's fair we should pay then."
Wikitoria Road resident Noel Kirk stole the show.
He provocatively asked: "Who dreamed up this outlandish idea?"
And then he went on attack: "This is purely an illegal form of money grabbing in order to help pay for the sewage pond being built."
Mr Kirk said he had lived on Wikitoria Road since 1939. Toilets back then were long drops - "a painful experience" - and the bathroom was a tin bath on a dirt floor with rat holes.
He said charging 3000 rural residents a waste water fee of $50 amounted to $150,000 over a year and $750,000 over five years. He said that was a lot of money from people who derive no benefit from the waste water scheme.
Other submitters conveyed much the same message.
Susan Edwards: "This seems very unfair to penalise an existing property which has no near connection to the wastewater."
Paul Duncan: "I strongly oppose a levy for something I don't use. This is just a poorly dreamed up way of rating us more."
Federated Farmers: "We fail to see how it could be fair to ask people to not only take responsibility for their own mess (so to speak) but to pay to clean up other peoples' as well." Some farmers had multiple septic tanks at up to $20,000 each.
Papaiti Road resident Barbara Gray said the non-service charge was setting a dangerous precedent.
The fee could be increased in future years and other charges could be levied on other ratepayers for services they can not access.
She described the charge as "grossly unfair, morally corrupt" and challenged its legality.
Council will deliberate and finalise its annual plan on May 30-31.