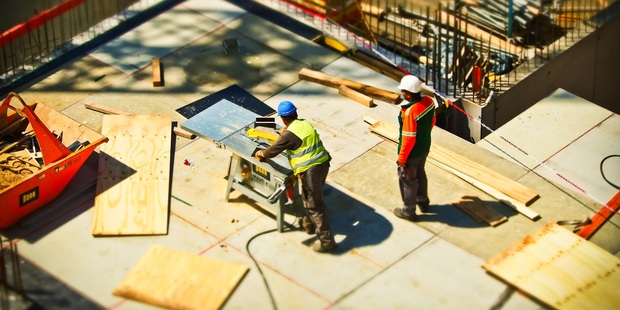 Whether it's building a home, business premises or even a swimming pool, contracts relating to building and construction work can be very complicated and technical. Even when they go smoothly there are aspects to the process that can be confusing.
But when there is a disagreement between the builder (or any tradesperson) and the customer (or another tradesperson) understanding the rights and responsibilities of the parties can be extremely difficult. Also the methods used to resolve these disputes is peculiar to the construction industry and have very robust processes that must be carefully followed.
There are two key bits of law that relate specifically to building work.
They are the Building Act 2004 and the Construction Contracts Act 2002 (often referred to as the CCA).
The Building Act covers the requirements for getting approval to build and ensuring that building work is undertaken in a safe way (both physically and commercially) for the general public.
When we refer to 'building work' this can be just about anything that involves a structure, from lino laying to painting the roof.
The CCA was born out of the collapse of a large construction company that had many sub-contractors who, under their contracts would only be paid if the head contractor got paid. When the head contractor didn't get paid and folded - all the sub-contractors suffered major cash flow issues and then many folded themselves. The government of the time decided that this 'domino effect' situation needed to be prevented.
The CCA provides a very strict mechanism where builders can ensure that they get paid on time, and if there is a dispute then it is dealt with promptly.
Recent changes to the Building Act require that home builders are qualified Licensed Building Practitioners (commonly referred to as LBPs). LBPs are the only people that are allowed to build houses (technically what is 'restricted building work').
Calling yourself an LBP when you are not is an offence and at least one person has been prosecuted for saying they were an LBP when they weren't.
Where a builder is building a house for a client it is necessary for the builder to provide the customer with certain 'disclosure information' and a checklist about the building process. This enables the customer to be more aware of their rights and their responsibilities - thereby preventing issues before they occur.
Many builders will issue payment claims (invoices) under the CCA to their customer (it also works between builders and associated trades).
Something that surprises us lawyers is that some tradies don't make use of the CCA payment claim process. This leaves them without the benefits that the CCA has. Once a payment claim is issued, using the right format and providing the required information sheet, the other party has a limited timeframe (usually less than a month) to dispute the invoice by spelling out exactly what they are disputing and the value of the dispute.
If they don't dispute it in the time required or agree that a portion is payable, then they must pay that amount.
Of course a person receiving a payment claim must ensure that they deal with it promptly and correctly as a failure to act in the right way or within the right time means that they can be left having to 'pay now, argue later'.
Where a party does validly dispute a payment claim then the argument can be resolved by 'adjudication' or going to Court. While a Court decision trumps an adjudicator's decision, often it is adjudication that resolves a dispute as it is lightning quick compared to going to Court.
In an adjudication the parties submit the case to an agreed person (or someone appointed if they can't agree) who then makes a determination on the written evidence presented by the parties.
Usually the decision is made within about two months of the process commencing. Of course with such haste the outcome may sometimes leave one or both parties scratching their heads - but the philosophy is that it is better to have a quick result than a result months or years down the track, especially if that means that the builder will go out of business as a result of the delay.
Both tradespeople and people who are getting building work done should make use of the many free online resources (e.g. www.dhb.govt.nz) or speak to their legal adviser to make sure that they know their rights and responsibilities before getting caught out in a messy dispute.