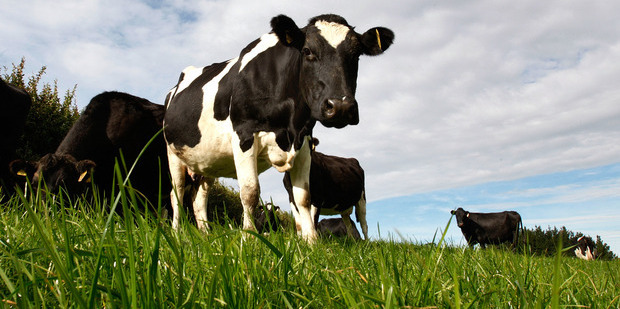 Potential deterioration of the traditional pathway for herd managers, contract milkers and sharemilkers to land ownership has prompted a series of three consultation meetings.
Waikato Federated Farmers farm owner sharemilker employer section chairman John Numan came up with the initiative.
"With a declining number of 50/50 sharemilking agreements becoming available, I just thought it was time we had a conversation with the people who offer those positions.
"We need to ask them, hear their voice, rather than make assumptions," says Mr Numan.
The meetings are intended only for landowners/contract and sharemilker employers rather than all interested dairy partners.
"It needs to be a non-threatening environment where we can create some honest and open communication."
One school of thought is that if fewer share and contract milkers outside of equity partnerships get the chance to work up to owning their own farms, there are implications for increased overseas investment and ownership.
The meetings might also delve into whether applicants for sharemilker positions are getting the right help to develop the best skill set, and also the role of housing.
"We'd like landowners to tell us why they do or don't offer sharemilker positions - what's lacking, what's working well, what's not working."
Mr Numan says with a consensus or collaborative view on what might be required to see more 50/50 positions offered, the industry can work towards a solution.
Another aspect for discussion is a different model of income sharing that is payout sensitive, based on return on investment.
Tony Wilding, national chairman of Federated Farmers sharemilker farm owners' section, said this was not a new idea but now promoted by Brian Cloughley, a former MAF economist.
A problem with current milk solids payout volatility is that at low payouts sharemilker equity gets hammered and cash flow can become an issue," says Mr Wilding.
"When payouts are high, the return on investment gap widens the eyes of some of the landowners and they may not engage with a Herd Owning Sharemilker (HOSM) agreement.
"The principle of a "variable rate" HOSM is that herd owners get a higher percentage at a low payout, and a lower percentage at a high payout.
"The model does not require a change to the terms and conditions of the Federated Farmers agreement and would sit alongside as a payment split option," says Mr Wilding.
He says its complexity to administer would probably mean uptake of such a model would be limited.
"But it could encourage larger, corporate-type farms to consider bringing HOSM back as a viable option to run their farms."
The meetings with dairy farm owners start tomorrow in Te Awamutu at the Te Awamutu Club at 7pm - followed by meetings at Morrinsville (March, 28, 7pm, Kereone Rugby and Sports Club) and Putaruru (March 29, 7pm, Central Kids Kindergarten Association).