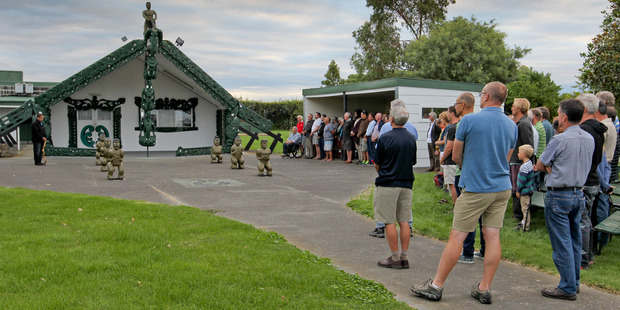 More than 200 people gathered at Matahiwi Marae to discuss the water quality of the Tukituki River and other New Zealand waterways.
Last night's public meeting was part of the Green Party's Swimmable Rivers campaign and gave the public a chance to hear the Green's scientific and political views on water quality before being able to share their own.
Among the guest speakers was Professor Russell Death of the Institute of Agriculture and Environment at Massey University.
Professor Death said over the last 20 years the water quality of New Zealand's waterways had dramatically declined due to numerous causes, the most significant being the intensification of dairy farming.
He referred to the dairy industry as the "root of the problem" and said the issues at hand had been transformed form a scientific one to a cultural, social and political one.
However, he was clear to state that he was not "anti-farming" but instead an advocate for "smart" farming which produces the same revenue with a smaller amount of cows.
Green Party MP and environmental spokeswoman Eugenie Sage used her time as a guest speaker to address last week's announcement made by the Minister of the Environment Nick Smith which detailed a target of 90 per cent of New Zealand's lakes and rivers meeting swimmable water quality standards by 2040.
Accompanying this announcement was the release of new policy, regulations, information maps and funding to help achieve the new goal.
Ms Sage said the changes would mean the already weak standards of farming in New Zealand would be "streamlined" to ensure minimal public consultation.
"When we manage to stop things it's usually when the public gets involved ... so the changes around notifications are designed to shut out he public," she said.
Professor Death finished his presentation by urging the public to take action.
"It's up to you guys really, they're your waterways. Don't rely on the government to look after them ... if you care about your waterways you need to do something about it," he said.
"I think there is a large capacity for things to get worse."
Green Party water spokesperson Catherine Delahunty said the fact that nearly two-thirds of New Zealand's lowland rivers were not safe for swimming was an embarrassment for a country that prided itself on being clean and green.