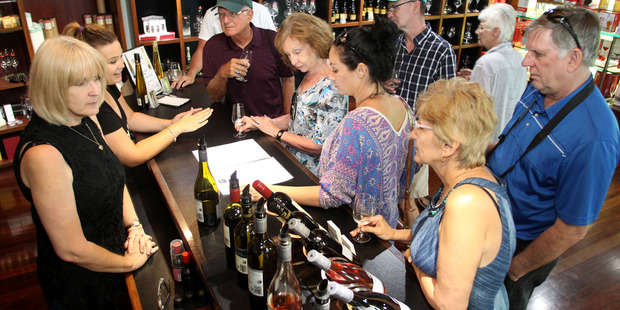 The personal touch is the most important thing for a successful cellar door, says Sileni Estate Winery cellar door assistant manager Simone McCormack-Hartley.
"It is not so much bleating-on about your product as it is about interacting with people," she said.
Sileni already had an excellent reputation "and that is part of it, but giving people an experience, that is more important".
"Like most wineries we have more than 30 styles of wine and they are tasting such a small amount."
There were six wines on the tasting table at any one time and they were changed every month.
"The wine speaks for itself so a lot of it is making people feel comfortable and giving them a good experience."
There was a souvenir aspect to wine sold, she said.
This summer has been busy at the Sileni cellar door and she has noticed a different mix of thirsty pilgrims making their way down the long Sileni drive off Maraekakaho Rd.
"It has been a strange season - there are lots of people around but there are a lot of domestic rather than overseas travellers at the stage.
"A lot are locals, which is lovely, and a lot are from throughout New Zealand which is really cool. I think they are doing a different kind of holiday."
There was an increase in bike tours, which she said were the happiest wine tasters, as were the many hen parties which were "really fun".
Tasters on escorted tours were cheerful but less intense.
"There are also out for a good time and they are not driving - they're nice and relaxed."
She said many people were unaware they had ready access to Sileni wine overseas.
"A lot of people are about to fly out of New Zealand and can't take the wine away with them, but we are in 86 countries so are able to tell them where they can purchase it their own country."
Others unknowingly were already familiar with Sileni's wine.
"We have some different labels overseas - Greyrock and Overstone in Australia - and they say, 'Oh we like that wine'."